13 December 2021
CCA Recaps Ethnic Community Coaching Course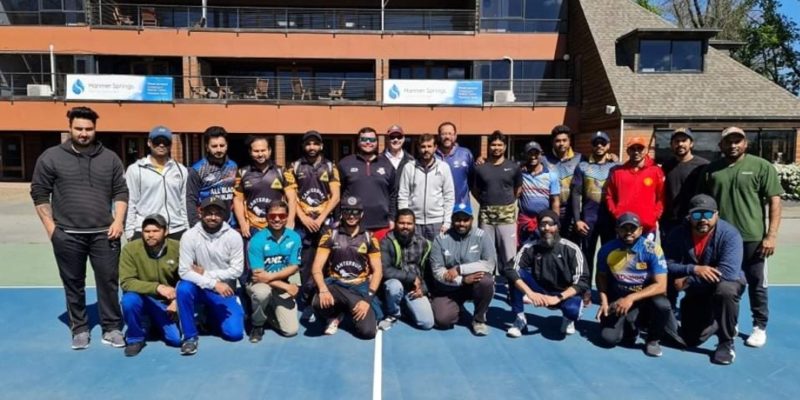 Canterbury Cricket hosted a Community Coaching Course last month with the hopes of up-skilling a number of leaders in Christchurch's ethnic communities.
25 Coaches from a diverse range of backgrounds with varied experience and current coaching levels attended a New Zealand Cricket accredited community coaching course held at Christchurch netball centre in Central Christchurch.
More than 50,000 Christchurch residents are members of an ethnic community, yet those from diverse backgrounds remain underrepresented in cricket coaching in our community clubs. Canterbury Cricket want tot change that. The ambition to expand the coaching network was one of the key measures outlined in our Diversity and Inclusion strategy, launched in August to transform the way Cricket engages with Ethnic communities in Christchurch.
Canterbury Cricket and Mainland Football Diversity and Inclusion Manager, Hussain Hanif, spoke of the initiative, saying,  "Canterbury Cricket is on a mission to remove any barriers that might be holding back Ethnic people from taking up opportunities both on and off the field. In order for cricket to truly be a game for all New Zealanders, we need to assist groups who are traditionally underrepresented in the cricket coaching ranks. Feedback from our community engagement forums showed us that coach education was an area the community wanted to get involved in and It's important to give everyone the opportunity to better themselves – particularly for those individuals who have been exposed to or identified by cricket's mainstream coaching pathways"
Canterbury Cricket Community Manager Simon Hill said the coaching clinic was a great success, "Many key Ethnic community groups were represented at our first course and these qualified coaches can now go back and help educate their communities, as well as improve their own coaching. This course further strengthened links with some of these key stakeholders in community cricket in Christchurch. Creating male and female coaches who are role models for diverse communities is critical for us to grow our game. We know there is more to do and there aren't currently enough female and ethnically diverse coaches at the moment, particularly at the club level, but this is an area we're focused on tackling"
To see a video recapping the day, click the link!
To understand more about the available coach development and coaching pathways, CLICK HERE