17 May 2022
Canterbury Cricket Awards Evening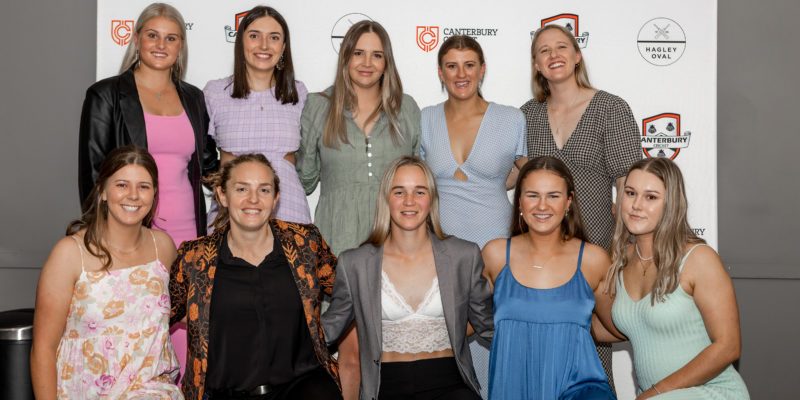 The annual Canterbury Cricket Awards evening was held last Friday at the Rydges Hotel where the best performers in our domestic game were rightfully celebrated.
The inaugural Community Cricket Champions were also crowned, with Don van Onselen, Jenny Duncan and Hamish Laird all equally deserving recipients of the honour. For more details on this new award, CLICK HERE
Kicking off the awards night were the debuts and special awards, where we acknowledge players who made their debut in any format, or achieved a maiden milestone (century or 5-wicket-bag) in our domestic game.
DEBUTANTS
First Class
Will O'Rourke
Zak Foulkes
Mitchell Hay
List A
Will O'Rourke
Zak Foulkes
Harriet Graham
Izzy Sharp
T20
Will O'Rourke
Mitch Hay
Jodie Dean
Abigale Gerken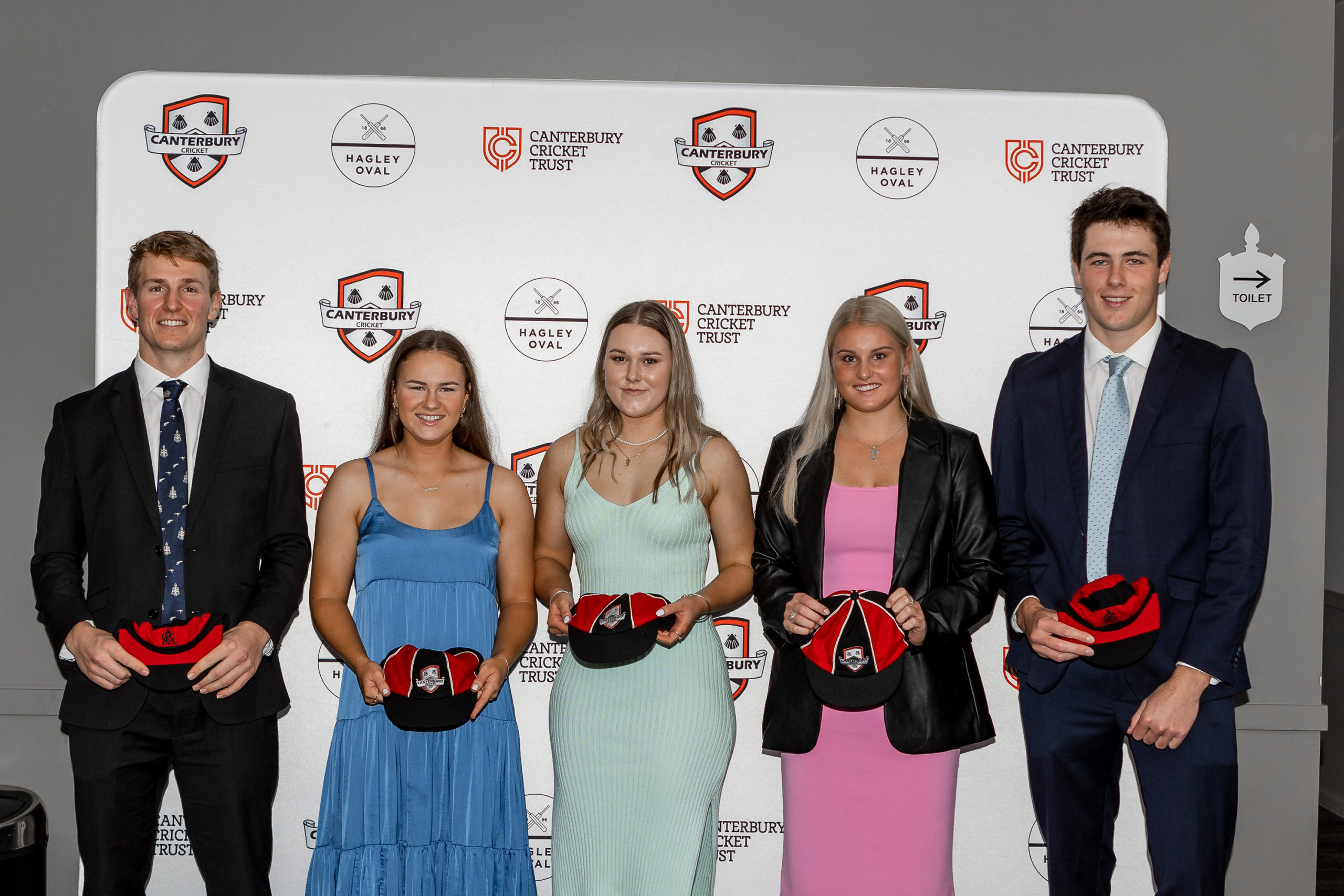 Special Awards

First Class
Theo van Woerkom – Debut 5-Wicket-Bag – 5/42 v Auckland – 14 April 2022
International Debut
Cole McConchie – BLACKCAPS Debut – v Bangladesh – 1 September 2021
List A
Abigale Gerken – Maiden List A Century – 108 v Otago – 21 November 2021
Amy Satterthwaite – 150 List A Games for Canterbury
T20
Amy Satterthwaite – Maiden T20 Century – 114 v Northern Brave – 21 January 2022
Frances Mackay – 100 T20 Games for Canterbury
Canterbury U19 Awards
U19 Women's Best Batter
Izzy Sharp
U19 Women's Best Bowler
Libby Stead
U19 Men's Best Batter
Matthew Boyle
U19 Men's Best Bowler
Raunaq Kapur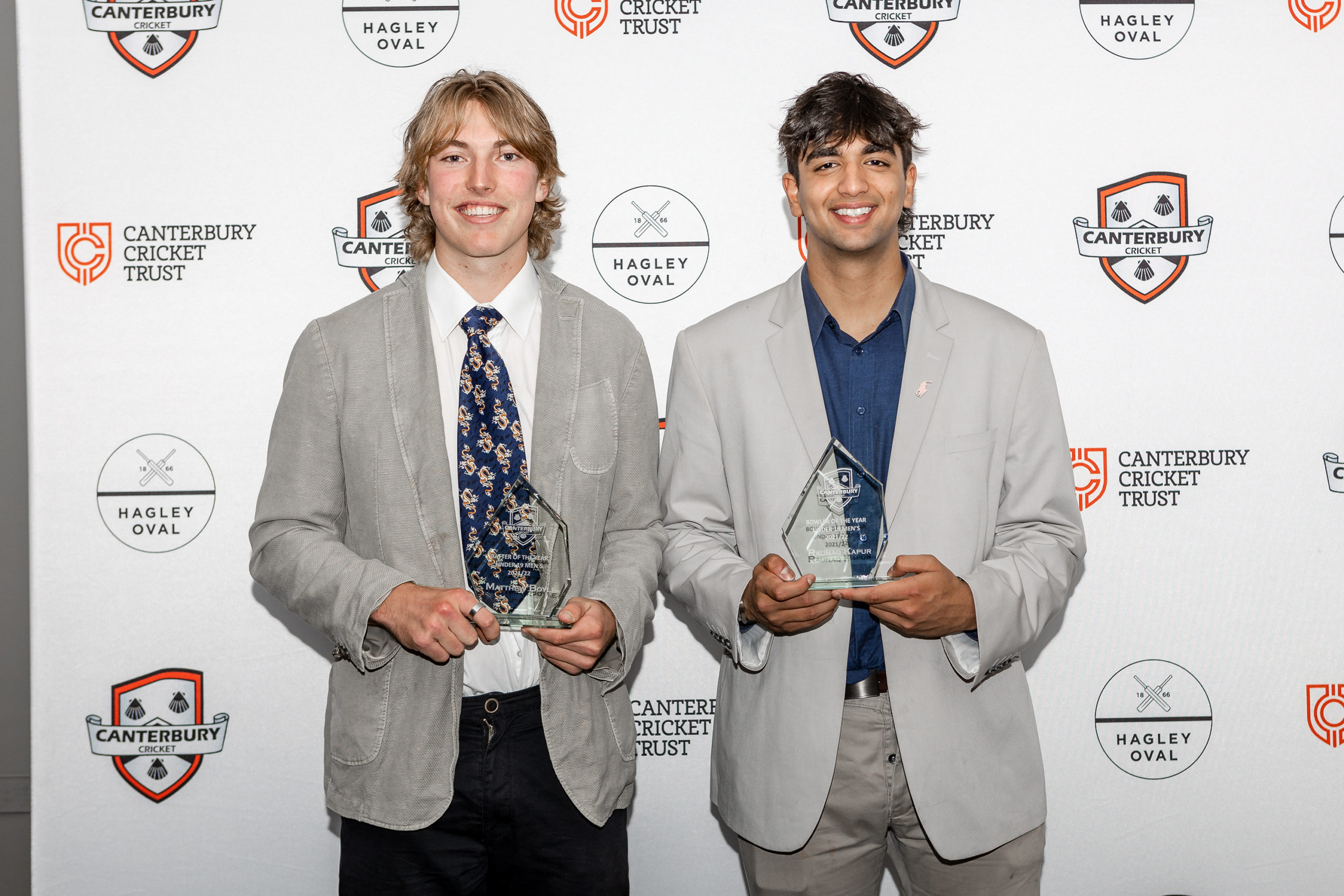 Senior Men's Awards
Best Batter
Chad Bowes
Best Bowler
Henry Shipley
Players' Player
Henry Shipley
Player of the Year
Henry Shipley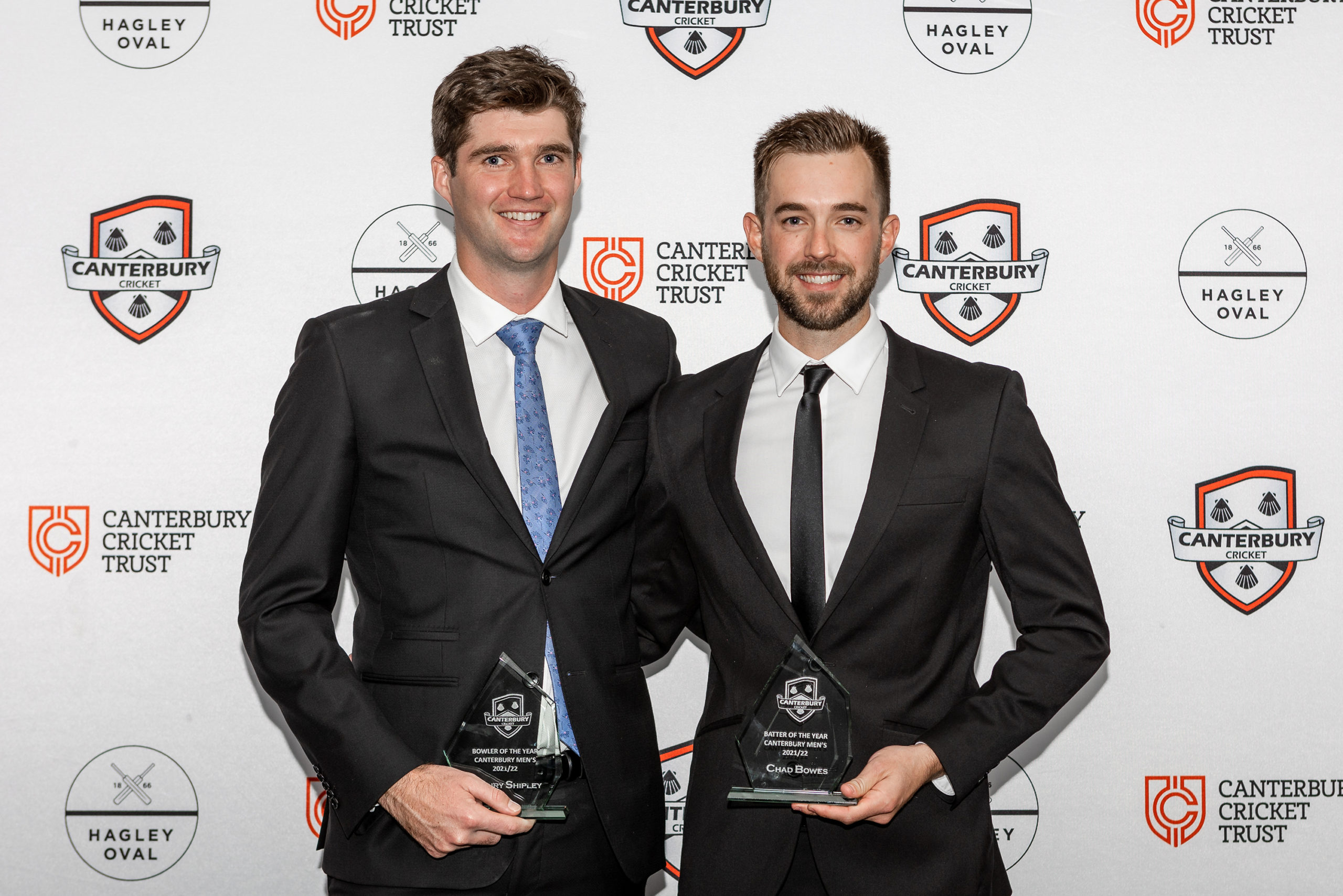 Senior Women's Awards
Best Batter
Amy Satterthwaite
Best Bowler
Missy Banks
Players' Player
Missy Banks
Player of the Year
Amy Satterthwaite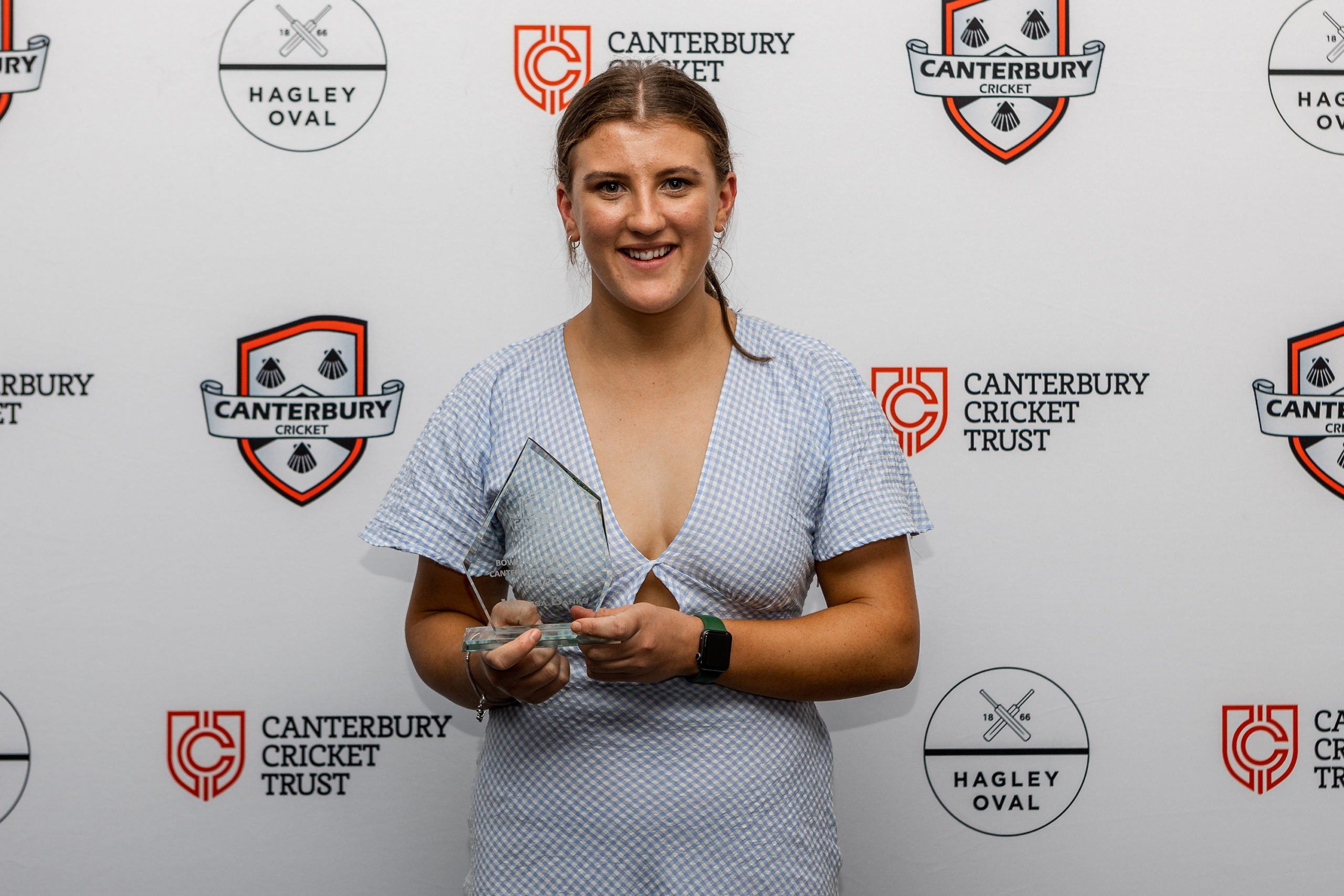 Sabelle Supporters' Performance of the Year
Abigale Gerken for her Maiden List A Century (108) v Otago