20 February 2019
Young cricketers get skills session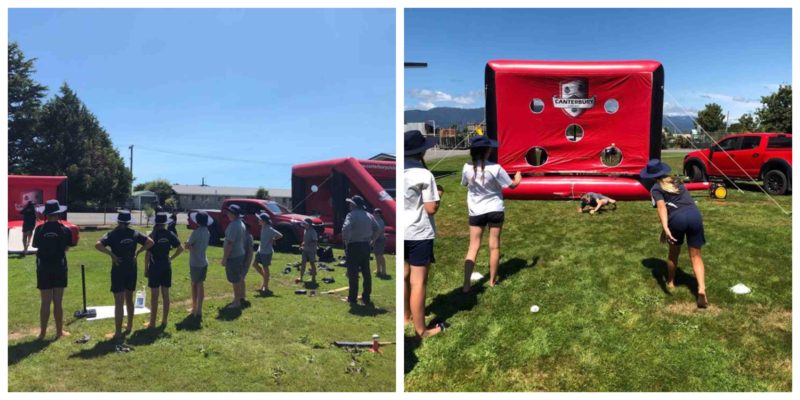 St Canice's School year five to eight students enjoyed a cricket skills session with Canterbury's cricket female development officer and pathways manager Rachel Candy last week.
Candy brought plenty of treats. They included the Canterbury Cricket Association's new inflatable catching mat and batting net, both of which were funded by the New Zealand Racing Board and cost about $18,000.
Candy said the bright red new resources would "absolutely" be back in Westport again. Her visit was to increase awareness and participation. "And grow our relationship with our districts."
She held a girls' session last Thursday night which attracted 22 year seven to ten cricketers. "It's great to see so many girls playing," she said. She visited Westport North School on Wednesday and Westport South School yesterday morning.
Cricket coach and St Canice's teacher Barry Townrow said the Buller primary school cricket competition started yesterday and would run until the end of March. "Rachel's visit is a great chance for the children to get some extra skill sessions in."