03 June 2020
TEAM TALK – WEBINAR SERIES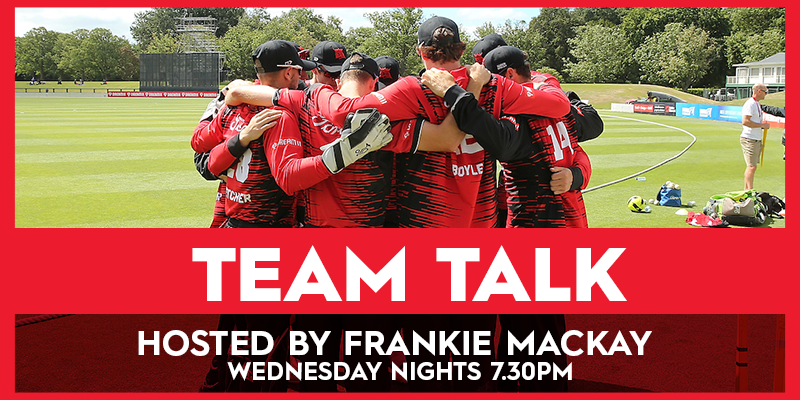 Canterbury Cricket, in conjunction with Ara Institute of Canterbury are excited to launch a new series of live webinars "TEAM TALK", beginning next Wednesday evening at 7.30 pm.
The series of webinars will be hosted by the talented Frances Mackay – Librarian, Captain of the Canterbury Magicians, and Sky Sports commentator.
These webinars dive into some exciting topics as our guests share their experiences of playing and working in a professional sporting environment.
Our webinars will feature the ability for the audience to ask questions of the guests, either as live chat throughout the session or in the registration process.
It's free to join so please register using the links below and we'll see you there!
Week 1: Wednesday 10th June 7.30pm
– Managing pressure and stress – Todd Astle + John Quinn
WATCH REPLAY
Week 2: Wednesday 17th June 7.30pm
– What makes a successful leader in sports – Cole McConchie + Amy Satterthwaite
WATCH REPLAY
Week 3: Wednesday 24th June 7.30pm
– A world cup experience – Matt Henry + Lea Tahuhu
WATCH REPLAY
Week 4: Wednesday 1st July 7.30pm
– The journey of a professional coach – Brendon Donkers and Gary Stead
WATCH REPLAY