29 September 2020
Super Smash to light up Hagley Oval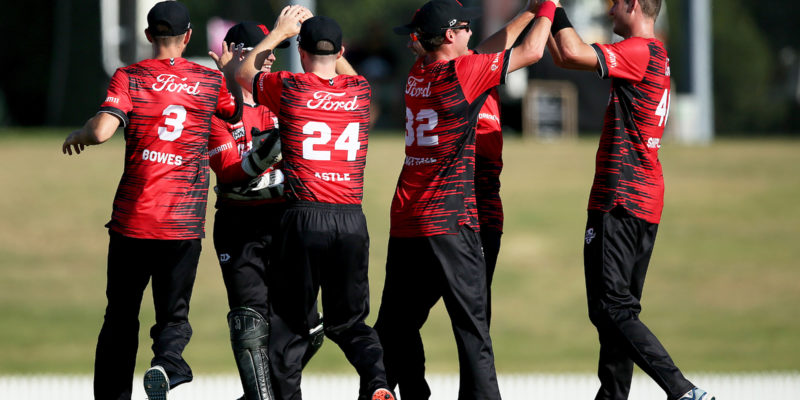 It's a jam-packed January at Hagley Oval this summer with the announcement of the Super Smash schedule for 2020/21.
New Zealand's premier male and female cricketers will light up Hagley Oval in a series of five double-header clashes running from Jan 10th – Jan 30th.
The Canterbury KINGS have been dealt the lucky hand and will be the first team to play under the new floodlights when they host the Central Stags at 7pm on Sunday January 10.
Canterbury Cricket Chief Executive, Jez Curwin is thrilled to host the first cricket match under lights.
"Hagley Oval is one of the best grounds in the country and with lights, it's just taking it to another level," he said.
"It's going to be a great way to say thanks to the community for their support and we're looking forward to seeing the embankment full of Canterbury fans."

The Canterbury Magicians will also have the opportunity to play under the lights just one week later on Friday 15th January v the Northern Spirit which is set to be the first women's game under lights in New Zealand.
Make sure you're signed up to our Cricket Nation newsletter and you'll be among the first to know when member pre-sales and deals go on sale for both the BLACKCAPS games and our Super Smash and Ford Trophy matches — it's free to join! Sign up here.
SUPER SMASH HOME GAMES
Sunday Jan 10
Canterbury MAGICIANS v Central Hinds 3:40pm
Canterbury KINGS v Central Stags 7:10pm
Monday Jan 11
Canterbury MAGICIANS v Auckland Hearts 3:40pm
Canterbury KINGS v Auckland Aces 7:10pm
Friday Jan 15
Canterbury KINGS v Knights 3:20pm
Canterbury MAGICIANS v Northern Spirit 7:10pm
Saturday Jan 16
Canterbury KINGS v Wellington Firebirds 11:10am
Canterbury MAGICIANS v Wellington Blaze 3:00pm
Saturday Jan 30
Canterbury MAGICIANS v Otago Sparks 3:40pm
Canterbury KINGS v Otago Volts 7:10pm
The full Super Smash Schedule can be found here.
Plunket Shield, Ford Trophy and Hallyburton Johnstone Shield schedules are due to be released next week.