24 August 2021
Sullivan and Asmussen Awarded WHITE FERNS Development Contracts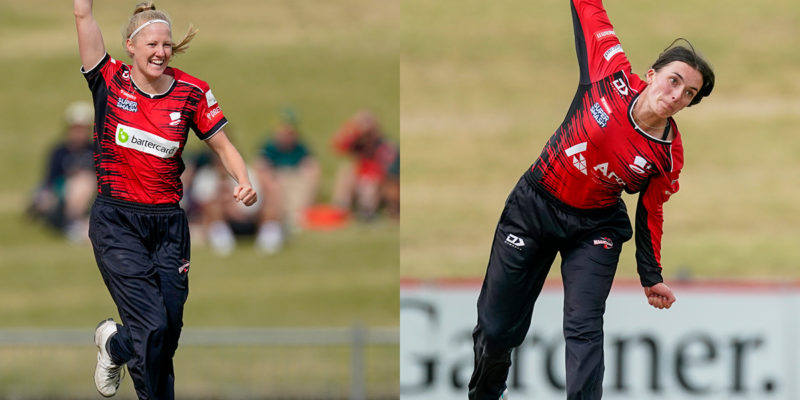 Canterbury Magicians bowlers Sarah Asmussen and Gabby Sullivan have been awarded two of the eight White Ferns Development Contracts for 2021/22.
Both Asmussen and Sullivan played integral roles in the Magicians' clean-sweep of New Zealand Domestic Cricket in 2020/21 with the former taking 19 List A wickets at 18.84 and the latter claiming 14 List A wickets at 21.78 and 9 T20 wickets at 22.00.
Sullivan has been on the WHITE FERNS radar for some time, as she was initially called into the senior squad as injury cover for Lea Tahuhu earlier this year. Sullivan says being awarded a development contract is down to upping her training routine since her experience in the WHITE FERNS environment.
"I've been training my butt off since the WHITE FERNS tour, so it's really nice to get the recognition for the hard work I've put in."
Asmussen, Canterbury's 21-year-old leg spinner, said the development contract and the financial assistance it provides will allow her to focus more heavily on her cricket,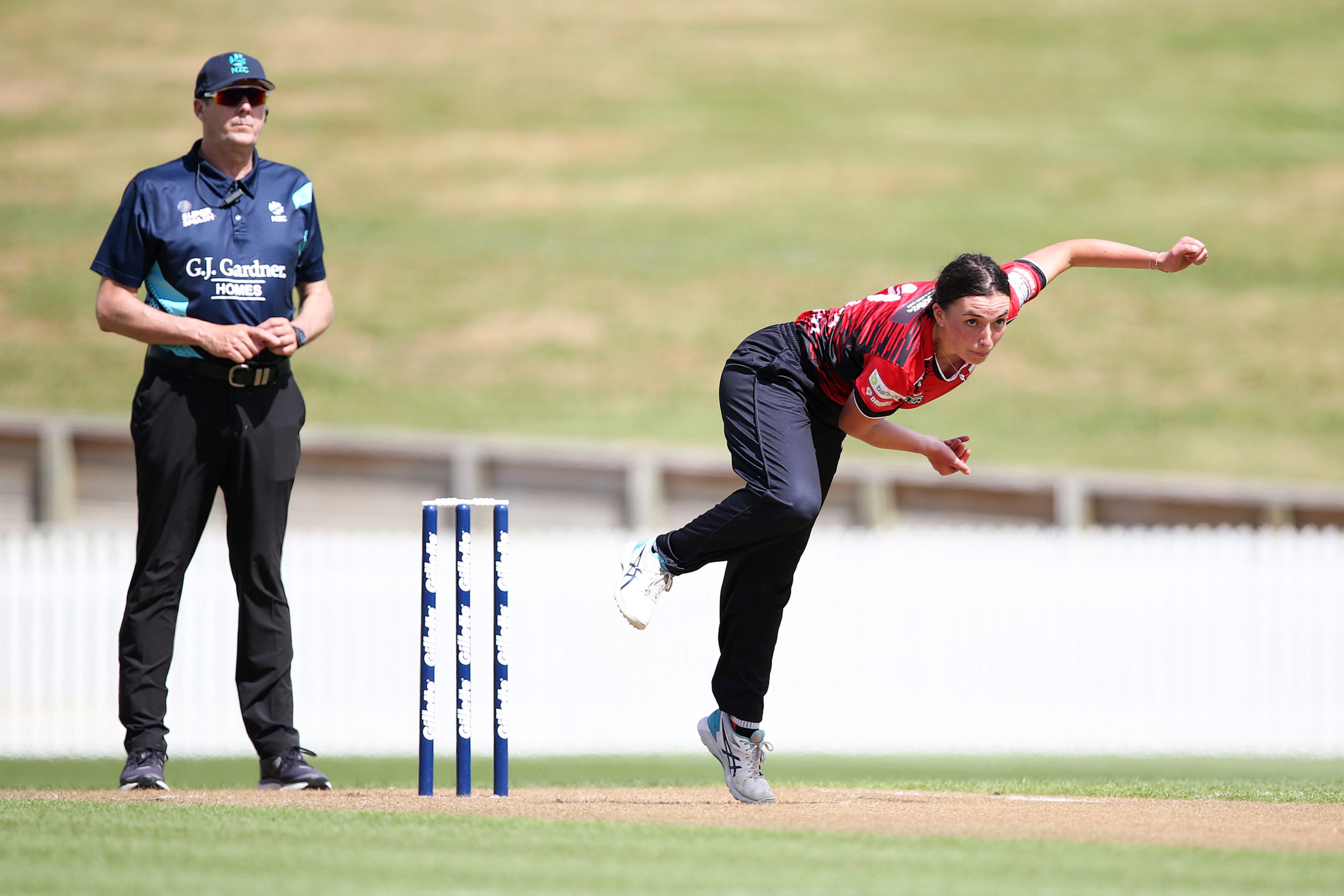 "Last summer I worked two jobs, studied and played for the Magicians; this year I won't need to have such a big workload."
The eight players who have earned these contracts are seen as having huge development potential, with Women's High-Performance Manager, Ant Sharp, saying,
"part of the criteria for these contracts is picking players with potential to earn WHITE FERNS contracts in the future."
Magicians Coach Rhys Morgan couldn't be happier for his two young bowlers, crediting their selection to their hard work last season,
"You will go a long way to find a more dedicated trainer than both Gabby and Sarah. Last season they were able to translate that hard work into match winning performances that showed they were ready to take that next step in their careers."
In a season that sees the ICC Women's World Cup come to New Zealand, those on development contracts have taken one step closer to representing the country on the world stage.
PLAYERS AWARDED WHITE FERNS DEVELOPMENT CONTRACTS
Kate Anderson (Northern Spirit)
Bella Armstrong (Auckland Hearts)
Sarah Asmussen (Canterbury Magicians)
Claudia Green (Central Hinds) 
Fran Jonas (Auckland Hearts)
Nensi Patel (Northern Spirit)
Molly Penfold (Auckland Hearts)
Gabby Sullivan (Canterbury Magicians)