27 October 2021
Springfree Trampoline Partner with Canterbury Cricket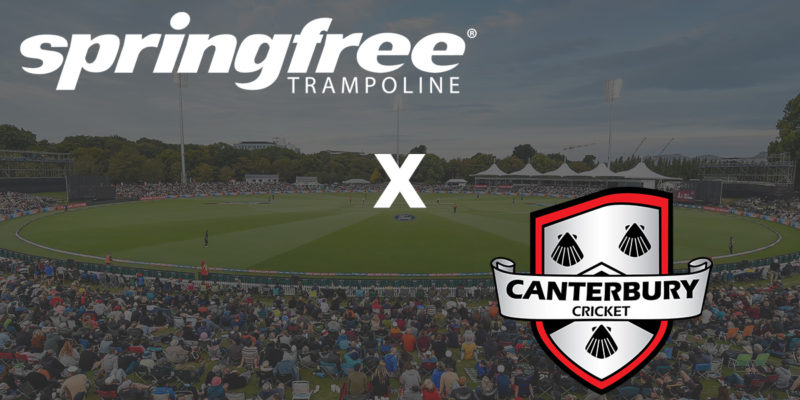 Internationally recognised Champions of Summer and Canterbury locals, Springfree Trampoline have joined Canterbury Cricket in a 12 month deal.
The deal gives our popular Junior membership offering an official partner in Springfree. Our Girls Smash programme is also supported by Springfree, who have helped provide uniforms for a number of young girls who are starting their cricketing journey through the awesome Girls Smash initiative.
Focusing on the region's young cricketers, Springfree Trampoline say they're excited to partner up with Canterbury Cricket.
"The team at Springfree Trampoline are super proud to partner with Canterbury Cricket supporting the Girls Smash and the Junior Membership programs. Being Cantabrians ourselves, we are excited to be involved in the fantastic initiatives with Canterbury Cricket and support the next generation of cricket players."
Canterbury Cricket CEO Jeremy Curwin was extremely happy to finalise the partnership, seeing it as a win for youth cricket in Canterbury,
"We are delighted to announce Springfree as our new Junior Membership and activation partner. As a local company with a worldwide reputation to have the opportunity to work with together is a really exciting, especially on the launch of the Girls Smash format across the region."
Thanks to Springfree, we're able to offer our junior members passes to all five home games, access to a players' training session before the season and exclusive Canterbury KINGS and MAGICIANS Merchandise.
Watch this space this year for more on this partnership and how Canterbury Cricket and Springfree can work together to promote the growth of our Summer game!