20 January 2020
SPOTLIGHT ON: ARA INSTITUTE OF CANTERBURY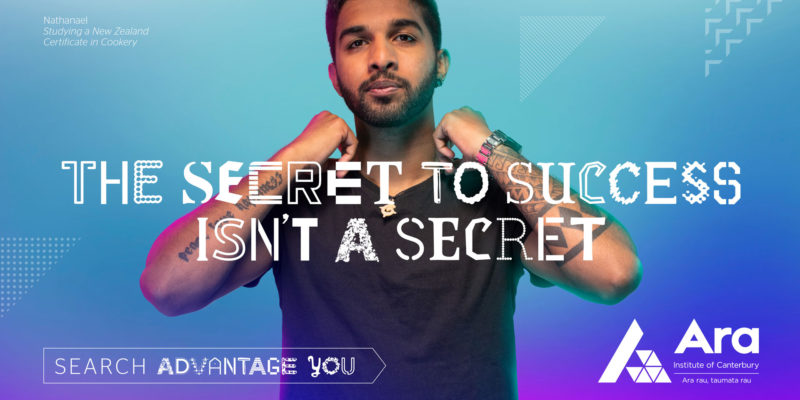 Ara Institute of Canterbury and Canterbury Cricket have a relationship built on supporting players, coaches and administrators throughout the region to achieve their career aspirations and build professional capability.
Ara enjoys a close relationship with the cricketing community and sees the collaboration with Canterbury Cricket as a key way in which education and sport can work together to build prosperity for our community.
Ara is recognised as one of New Zealand's leading tertiary institutes. Specialising in applied, vocational and professional training, it has six campuses in Christchurch and South Canterbury.
Ara students benefit from the Ara Advantage: relevant courses, taught by inspirational mentors in real-life learning environments, ensuring students are work-ready when they graduate.
Ara offers more than 150 courses – from foundation to postgraduate level – in a wide range of subjects. All have a strong emphasis on work-integration such as work placements, apprenticeships, industry-based projects and internships.
Students are supported throughout their study journey by tutors and non-academic staff who are committed to their success. Ara's comprehensive range of student services includes financial assistance, health and wellbeing facilities, accommodation, childcare and student events.
Ara Institute of Canterbury has a strong connection with the cricket community throughout the region. Ara provides education scholarships to registered cricketers, as well as supporting the All Nations cricket competition and the First XI Schools competition.  Ara provides business and cultural capability development support to players, coaches and administrators of cricket throughout Christchurch.