22 October 2019
Season Memberships on sale now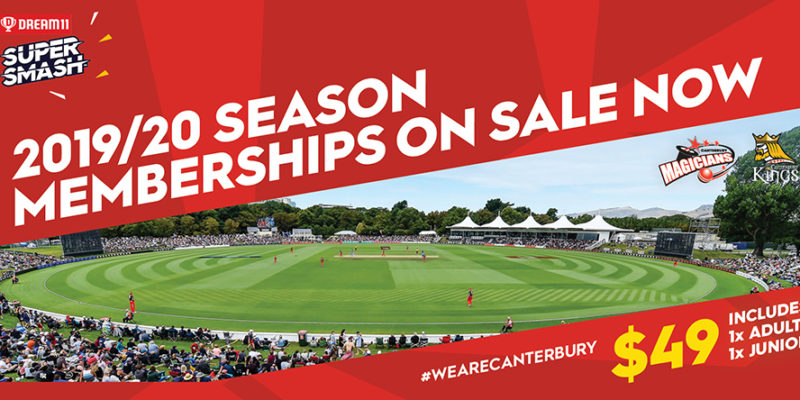 Summer is coming and that means cricket!
Catch all of the Dream11 Super Smash action live from Hagley Oval with a 2019/20 Summer Membership. Get access to all home games for you and a junior for just $49, with additional juniors an extra $10.
Every membership sold will also go in the draw to win one of 30 adult + child passes to Tekapo Springs!
Within the pressure-cooker environment of the Dream11 Super Smash arena, extraordinary things happen. Players are pushed to the edge of their ability and in turn push cricket to the edge of what's possible. It's not just cricket, it's super cricket, an experience that has you on the edge of your seat.
Buy now for excitement on the edge.
Dec 15 – Canterbury v Wellington
Dec 17 – Canterbury v Auckland
Jan 5 – Canterbury v Northern Districts
Jan 7 – Canterbury v Central Districts
Jan 14 – Canterbury v Otago
Limited to 100 tickets.