19 February 2019
Plunket Shield resumes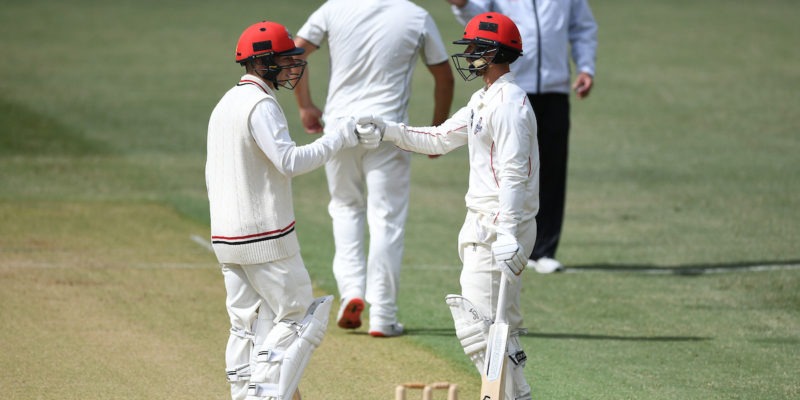 Burger King Super Smash champions the Central Stags face a fast transition from white-ball to red-ball cricket skills if they are to maintain their lead in the New Zealand's first-class cricket championship, and they will be without the services of pace duo Adam Milne and Blair Tickner when the Plunket Shield resumes at 10.30am this Thursday.
Round Five of the eight-round competition will unfurl over four days at the Basin Reserve (Wellington Firebirds hosting Northern Districts), Auckland's Eden Park Outer Oval (Auckland Aces v the Otago Volts) and Rangiora (Canterbury v the Central Stags), with the Stags taking in an 11-point lead over ND and the Aces, and a maximum 20 points available to each team per round from their final four battles of the 2018/19 season.
There is no Final in the first-class competition, the winner of the $60,000 title being the team with the most points at the conclusion of eight rounds.
Detailed points table and player statistics
Central Stags – 57
Northern Districts – 46
Auckland Aces – 46
Wellington Firebirds – 40
Canterbury – 32
Otago Volts – 10
Defending champions the Stags will enter the back half of the demanding four-day format having been undefeated for 21 matches — a Central Districts Cricket Association record that raises the possibility of reaching the national mark of 24 next month, should they continue on their merry way.
Out to put an end to all that is Canterbury — who have statchat of their own, having not lost a first-class match at Rangiora's Mainpower Oval since a visit by the Stags in December 2015.
Having missed the Burger King Super Smash playoffs, the bulk of Canterbury's squad — alongside the Otago Volts and Wellington Firebirds — may console themselves with the knowledge they have had longer to adjust and prepare for the first new ball on Thursday morning. Central captain Greg Hay, not a member of the Stags' T20 squad, will meanwhile be coming in from a successful Hawke Cup (three-day) battle in Southland at the weekend, while earlier this month the consistent veteran produced a marathon knock of 180 in the Zone 3 qualifying final against Marlborough.
Hay (315 runs from six innings at 52.50), and Wellington Firebirds duo Michael Bracewell (335 runs from six innings at 67.00) and Devon Conway (a staggering 435 runs from six innings at 108.75 — and a run machine for his side in all formats this summer) lead the first-class batting charts at the midway point of the championship.
With the ball, Wellington Firebird Hamish Bennett and Auckland Ace Matt McEwan will both restart their engines on 15 wickets — marginally ahead of Northern Districts seamer Jimmy Baker (14), Iain McPeake (Firebirds,13), and Dean Foxcroft (Stags), Neil Wagner (ND), Will Somerville (Aces) and Sean Solia (Aces) who have all taken an even dozen.
Twenty-year-old Foxcroft — who starred with the bat in the Burger King Super Smash Grand Final, is the surprise package as one of only two spinners on that list, in his rookie season. He and the rediscovered Somerville are surrounded by burly pacemen this year in a category that, in recent years, has been dominated by 30-year-old left-arm spinner Ajaz Patel (Stags) and veteran leg-spinner Tarun Nethula (now ND).
However, Nethula's last first-class match was in November 2017, for the Aces; while Patel's NZ A and BLACKCAPS callups at the front end of the season would seem to have significantly reduced his chances of finishing as the competition's leading wicket-taker for four seasons in a row: this week's fifth-round match in Rangiora will be the first Plunket Shield game the Central star has played all season, and will be his 50th first-class appearance to boot.
The Auckland Aces will be playing their final home match of the 2018/19 season in this round before they hit the road for the final three rounds in Whangarei, Rangiora and Dunedin. Full team squads will be named this Wednesday. All Plunket Shield matches are free admission and live-scored with video highlights at www.nzc.nz
PLUNKET SHIELD | ROUND FIVE OF EIGHT
Canterbury v Central Stags
Mainpower Oval, Rangiora, Canterbury
Canterbury team: Cole McConchie (c), Todd Astle, Chad Bowes, Jack Boyle, Leo Carter, Cameron Fletcher, Andrew Hazeldine, Matt Henry, Kyle Jamieson, Steve Murdoch, Henry Shipley, Theo Van Woerkom.