19 December 2018
Player Insights – Theo Van Woerkom 22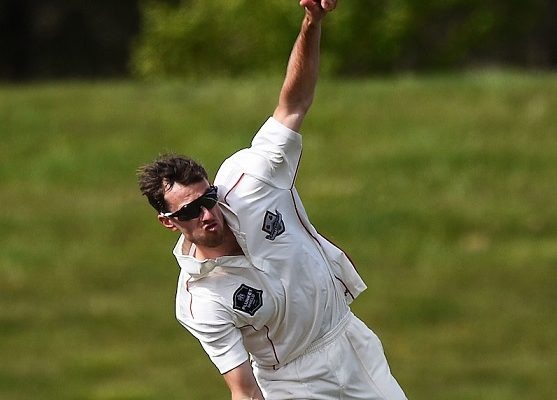 Nickname?
T
Favourite Cricketer of all time?
Rangana Herath
Biggest comedian in the team?
Probably Nuts (Ed Nuttall) – He will enjoy being mentioned more than once as the comedian.
Most memorable moment playing for Canterbury?
Even though I got injured, it would probably be my debut game!
What does your off-season day to day and training look like?
This year will be a little bit different for me! Usually I would be studying, but I have finished that now! So this year hopefully I will find a bit of work. I did a Law and Science degree at University of Canterbury, so hopefully I will get a bit of work at a law firm for a few months and balance my training, and then as we get closer to the season again the training will start ramping up so it will be work, and my gym stuff, and then if I find an opportunity to get overseas for a few weeks and get some extra training that would be something I would like to try and do.
What do you see as the team's biggest goals and points of development at the moment?
I think from a team perspective we are working very hard on developing our culture. We are obviously a very young team and relatively inexperienced, so we are working really hard on that and a few different areas and already we have seen a massive improvement. We had a really good camp at Hanmer before the season where we talked about what our team values would look like and things like that so we have been working on those.
From a personal perspective, I am just working on my all-round game. Being a left-arm spin bowler things like consistency are really important for me so I have been working on that. With my batting, just batting a little bit lower down the order just developing those fundamentals and just trying to develop a really solid all-round game.
Who do you see as your biggest competition going into the Super Smash season?
I guess Central Districts have been really strong, and Auckland has had some white-ball success so I guess those two definitely come to mind.
Number one tip for players trying to improve their game?
Just take any opportunity you get, and don't be afraid to ask questions. It is probably something I didn't do enough when I was younger, I was a bit shy, but I think if you can start to tap into peoples knowledge of the game. Even watching TV and listening to former players talk about the game I think that is where you can pick up some extra tips!
Thanks to Theo for taking the time to chat with us. If you would like to meet Theo and his Canterbury teammates, get down to our Kings Launch event this Friday.
More information on Kings Day here!