06 December 2018
On the road to Timaru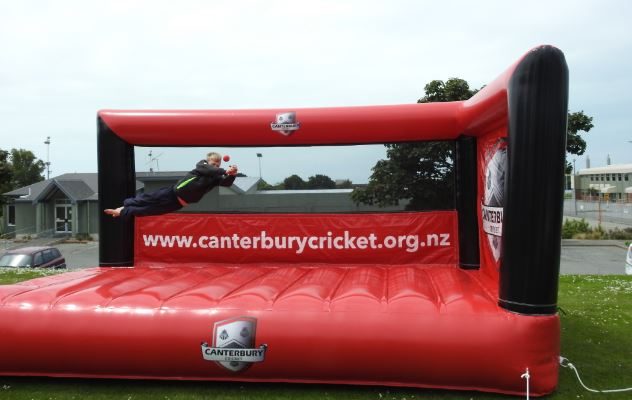 Due to a spell of bad weather, South Canterbury Junior Cricketers haven't had any games for the best part of a month. With that in mind, we thought we would head down and give them a chance to have a catch up and also roll their arms over a few times utilising our giant inflatable cricket net, inflatable catching mat and even test their bowling skills against our speed gun.
We naively thought that after setting up that there would be busy and not so busy periods on the equipment. We turned out to be wildly mistaken as many of the kids that were queued up as we set up the equipment were still bowling ball after ball when we packed up over two hours later.
As this had been our biggest event with the inflatables so far, there were many lessons learnt, and a great response from parents who were more than pleased that their young athletes were given a good chance to blow off some steam.
A huge thank you to Mark Medlicot and the rest of the South Canterbury team for having us.
Our next big event will be the Jellie Park Pool Party on Saturday the 15th of December, followed by the Canterbury Kings Launch Day at Gloucester Green on the 21st of December. See you there!