11 November 2019
New Faces on Canterbury Cricket Board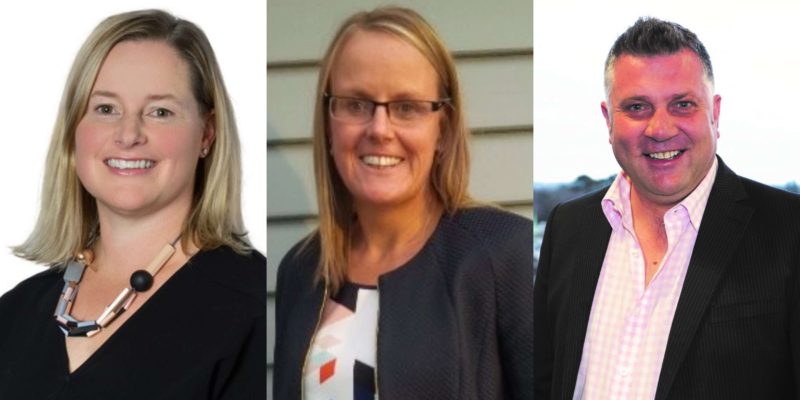 Three new Directors have joined the Canterbury Cricket Association (CCA) Board as three others completed their allocated terms.
Anna Johnstone, Analisa Elstob and Ric Horsfall will replace Nicky Turner, Steve Bateman and Andrew Nuttall whose term of directorship came to an end at the 142nd AGM held last month at Hagley Oval.
Anna Johnstone
Anna grew up in Christchurch and has been working in UK, Europe and Global business roles for the past 17 years. She brings to the CCA Board a strong background in Talent, HR and Leadership Development as well as commercial expertise in Strategy, Sales & Marketing. She's excited about moving back home to enjoy the active, outdoor lifestyle and to develop her business coaching and inspiring women in Aotearoa. A keen cricket fan herself, with 3 young cricket-playing sons, she is delighted to be joining the CCA Board to help continue to ensure cricket in Canterbury is an inclusive game for all.
Analisa Elstob
Analisa is a Chartered Accountant with 20 years of experience across a wide range of industries in New Zealand, UK and Europe. She brings a variety of the skills to the Board such as Accounting, Strategy, Risk Management, Change Management and Health and Safety. Her executive role is that of Chief Risk Officer for Ngāi Tahu Holdings.
Analisa is passionate about all sports, especially children and women in sport and aims to support the Association to ensure the game stays relevant especially at the grassroots level.  She has a love of cricket having played herself since the age of seven.
Ric Horsfall
A keen cricketer, Ric has a passion for all forms of the game and has been involved in the sport from a young age. Ric joined Lancaster Park Club (LPC) in 1989 and other than a 4 year spell with the Gordon Cricket Club in Sydney Cricket has been a member since. He played Senior Cricket for LPC for 8 years and Presidents Grade cricket since 2005. Ric has served a total of 19 years on the board of LPC, Chaired the board for 5 years and was made a life member in 2017.
Since 2012, Ric has also served on the Christchurch Metropolitan Cricket Association (CMCA) board, having served as chair since 2016. As Chair Ric has helped deliver a number of initiatives that have seen CMCA become one of the leading Districts/Sub-Associations in New Zealand.
In his professional career, Ric is a Director and shareholder of one of New Zealand's leading ecommerce Web Development companies. Marketing, Social Media, Strategic Planning and Financial skills have allowed Ric to contribute to cricket in so many ways.