14 August 2019
Network Coach (5-Month Contract)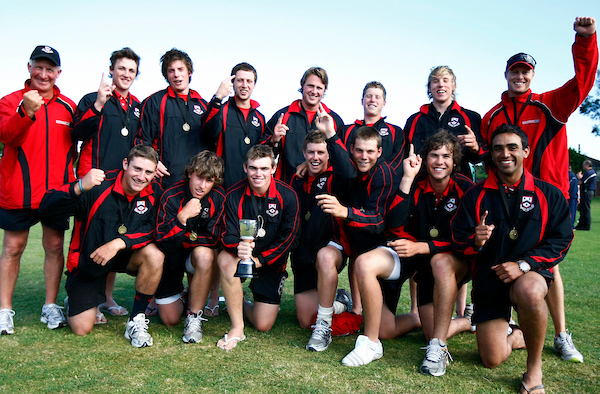 An exciting opportunity to lead Canterbury Crickets underage representative team programme Coaching and mentoring of identified players. 
At Canterbury Cricket we value courage, respect and integrity and have enormous pride and passion for the red and black colours that have been worn by our cricketers for over 100 years.
In line with our vision, we are seeking candidates for this coaching and leadership role in the representative area of Canterbury Cricket.
The Network Coach is a five month, full time, contracted position that works in the Cricket Performance area of Canterbury Cricket and reports to the High Performance Manager. The role will focus on the strategy, preparation, coaching and development of the Canterbury underage national tournament teams (U19 and U17). There will be an expectation that the Network Coach will also integrate into Canterbury 'A' and potentially Canterbury men and Canterbury Magicians teams assisting in driving the performance, skill level and culture of those sides.
The role will be responsible for:
▪ Design and implementation of the strategy and direction of underage representative cricket in Canterbury (in collaboration with CCA coaching staff)
▪ Coaching, transporting and directing the Canterbury U19 and U17 (male) teams for all matches
▪ Provide clarity and expertise through the programmes ensuring the cricketers get the best chance to develop into quality future First Class cricketers
▪ Convene the Canterbury U19 and U17 (male) selection panel
▪ Talent identification and succession planning of our underage players (male and female)
▪ Assist coaching staff with preparation of Canterbury A and potentially Canterbury men, Canterbury Magicians when required (including providing specialist coaching expertise)
▪ Assist developing and implementing the culture of excellence in Canterbury cricket coaches and teams
We are looking for:
▪ Alignment with the core values of Courage, Respect and Integrity
▪ Technically sound cricket coaching knowledge and experience of coaching at youth level
▪ Knowledge of programme planning and high performance programmes
▪ A point of difference with coaching philosophy and methodology
▪ Holistic vision of player development
▪ Proficiency in long term athlete development and talent identification
▪ Outstanding communication skills
Candidates should email a CV and covering letter to Brendon Donkers, Canterbury Head Coach bdonkers@canterburycricket.org.nz
Applications close Monday 26 August