06 December 2020
Magicians continue perfect start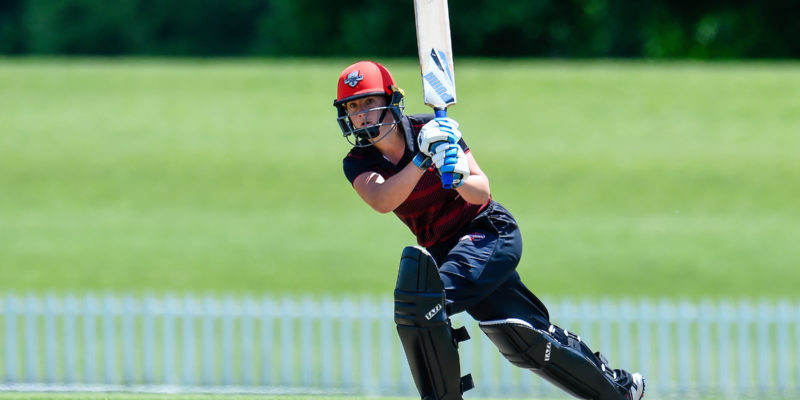 A century stand between Kate Ebrahim and Nat Cox for the third wicket, followed by a 53-stand between Ebrahim and yesterday's heroine Jacinta Savage, helped ensure the Canterbury Magicians posted a competitive total after batting first in Whangarei.
Ebrahim's 63 was the top score as she took control into the 37th over, after which Missy Banks contributed a handy 45 off just 33 balls, batting at nine and just a shade short of her career best effort.
It all added up to a tally of 249, a good total on Cobham with ND managing to dismiss their visitors with just three balls left in the innings.
Brooke Halliday took the last wicket to finish with 3-28, leaving the Northern batting line-up a required chase of five runs an over.
They made an excellent start, Katie Gurrey and Halliday herself combining in a 143-run stand for the opening wicket, before Sarah Asmussen (3-41) bowled Gurrey just one short of a half century in the 24th over.
Halliday (above) carried on to 77, but tragically for the hosts she would not receive the same sound support from the rest of the order after she had lost her opening partner in the fluid Gurrey.
The wickets melted away, with extras the next best scorer on 35.
Northern battled into the 47th over until they were all out for 214, left ruing the lack of just one or two more good partnerships as the Magicians celebrated yet another win.