20 January 2019
MacKays Magic form results in T20 White Ferns selection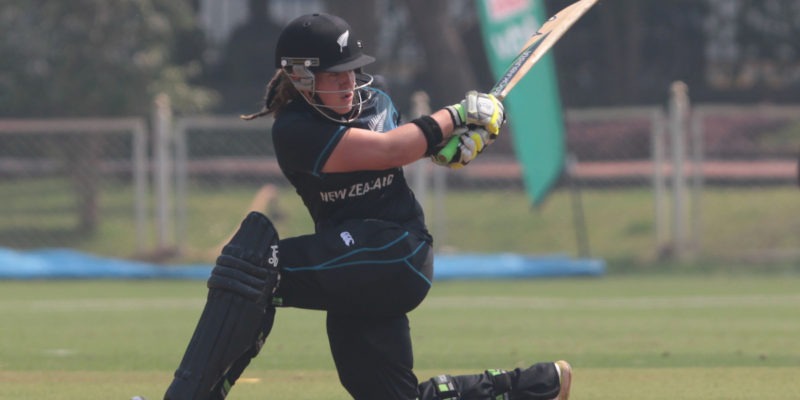 A couple of fresh faces and a return for Frankie Mackay are the features of the WHITE FERNS T20 squad named to face India Women in three T20 double-headers next month.
Mackay returns to the side having played her last international match in 2014 while Katie Gurrey and Rosemary Mair are poised to make their WHITE FERNS debuts.
"Frankie, Katie and Rosemary can all be proud of how they have performed in their respective Burger King Super Smash campaigns," head coach Haidee Tiffen said.
"We are rewarding players who are in form and we feel these three deserve a chance at the highest level."
Mackay and Gurrey occupy the top two spots on the Burger King Super Smash run charts and have impressed the coaching staff with their performances in the competition.
"Katie is a big striker of the cricket ball; she's an attacking batswomen and plays with a lot of courage," Tiffen said.
"Frankie has clearly had a standout season for the Magicians and deserves her spot in the squad. We are excited to welcome her back into the fold and will be looking to use her talents with both bat and ball."
Tiffen also pointed to the value of the Emerging Players Programme, in which the coaching group has been able to work with players such as Mair.
"Rosemary has been a consistent performer for the last couple of seasons and has worked hard on her game. This is a well-deserved opportunity for her to test herself at the highest level."
From the one-day side, Maddy Green, Lauren Down, Katie Perkins, Holly Huddleston and Anna Peterson miss out, as the selectors look to atone for the sub-par performance at the T20 World Cup in the Caribbean.
"We've had to draw a line in the sand after our performance at the T20 World Cup. We need to reward and give opportunities to players in form, while building depth and competition for places within the environment," Tiffen said.
"By no means is the door closed, we know we have some serious tournaments coming up in 2020 and 2021 and the more players we have to pick from, the better position the WHITE FERNS are in to have a real chance at these marque events."
The squad also features the return of Katey Martin who was unavailable for the ODIs due to work commitments.