20 February 2019
MacKay positive despite lengthy layoff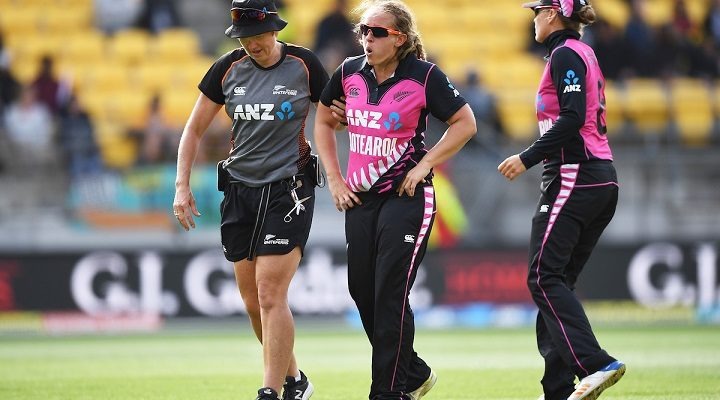 Canterbury and WHITE FERNS all-rounder Frankie Mackay is remaining positive despite looking at a lengthy spell away from cricket.
Mackay is due to undergo surgery today after she suffered an ankle injury in the first T20 against India Women earlier this month – her comeback game to the WHITE FERNS after almost five years away from the side.
Following surgery, Mackay is looking at 10-12 weeks before running again, with a total recovery time expected to be four to six months.
"Obviously after a long time out of the side it wasn't how I saw the day panning out, but I loved every minute," Mackay said.
"A few people have said I don't do things by halves so I will take that attitude into my recovery and rehab as well."
Mackay said it was one of her proudest moments getting back in the WHITE FERNS side and singing the national anthem once again.
"I'm gutted to be missing games for the WHITE FERNS and Canterbury Magicians but they are both outstanding teams and I wish them all the best."
MacKay has been in great form this summer topping the Burger King Super Smash run scoring table with 367 runs while also leading the Hallyburton Johnstone Shield table with 452 runs, featuring 3 centuries.