01 December 2019
Mackay carries bat to no avail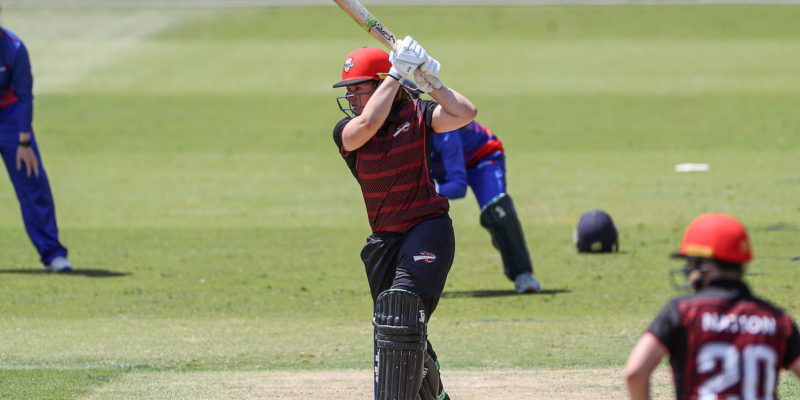 Canterbury captain Frances Mackay led the way for a visiting side still stinging from their third-round loss the previous day, against the strong Auckland Hearts at Eden Park Outer Oval. Unfortunately for Mackay, personal milestones would be the only consolation she would take away from the doubleheader weekend.
Mackay carried her bat for an unbeaten 112* – just the 12th time a player has carried her bat in the history of the Hallyburton Johnstone Shield.
It was Mackay's 10th century for the Magicians and, en route, she passed 4000 women's List A runs, taking her side to a tally of 220 for even with a career-best half century from Natalie Cox in support.
Heart Bella Armstrong had backed up her strong effort with the ball in Saturday's match with 4-36 to be the best of the home attack today, but the Hearts got off to a stuttering start with bat to be six down at the 40-over mark with the chase in the balance.
An unbeaten 22* from WHITE FERN Holly Huddleston got the hosts home, however, with 2.4 overs to spare.