18 December 2020
Locker Room – Networking lunch at Terrace Tavern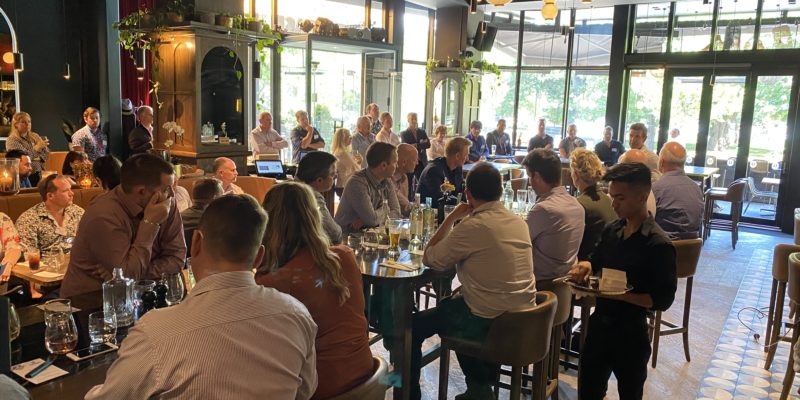 Over 50 members of our Locker Room Club attended the latest networking event, held at Terrace Tavern last Friday.
The group, from 15 businesses around Canterbury were treated to an exceptional three-course meal, which was complimented nicely by a selection of Giesen wines.
We were fortunate enough to have the Director of Research First, Carl Davidson provide a great presentation on the changing landscapes of Canterbury and New Zealand and how that affects our business.
Frank Burgess (BDO Partner) commented "A thought-provoking presentation by the Research First team at the Locker Room lunch to help set the scene for 2021. It's great to be able to support and network with our local business community."
After lunch, Canterbury Cricket's Event Manager Dan Sharples said  "Our Locker Room is going from strength to strength with a diverse range of businesses around Canterbury. It's a busy time of the year for all of us so I would like to thank our members for attending."