17 January 2019
Kings visit to Camp Quality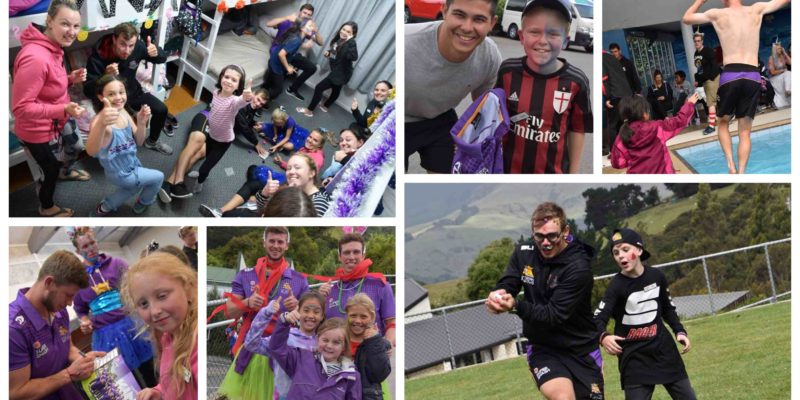 Every January the Canterbury Kings head out to Living Springs to help with the Christchurch branch of the Camp Quality event. This is a long-standing tradition, and one that Canterbury Cricket are very passionate about.
Each summer, 50-60 campers aged between 5 – 16 who have been diagnosed with cancer enjoy a week-long camp at Living Springs with the aim of reinstalling a sense of normality to the kids by providing a caring environment that combines fun, friendship, and achievable challenges.
When we first arrived, our Canterbury Kings were all lined up on stage and all newly contracted players were asked to step forward. They were then escorted away to the bunk rooms where the kids conducted makeovers on all of them.
While the newly contracted players were away getting their makeovers, the older players entertained the campers with autograph signings and games. When the junior players returned with their pretty makeovers, everyone was split into activity groups.
Living Springs and Camp Quality outdid themselves as they do every year by providing swimming, trampolines, cricket, crazy catches, board games, archery and face painting activities for all the campers to enjoy!
After a big day of activities, and a fair few tired faces of campers and Kings alike, everyone sat down for a dinner, at which point the Kings players gave away prizes and posters to their young fans.
Another fantastic and rewarding experience that we were so happy to be a part of. Thank you so much to Living Springs and Camp Quality for having us, and a massive thank you to all of the Campers for making us feel so welcome!
To find out more information about Camp Quality, and how you can get involved, visit https://www.campquality.org.nz/get-involved/