30 January 2023
Keith Thomson 26 February 1941 – 26 January 2023 Obituary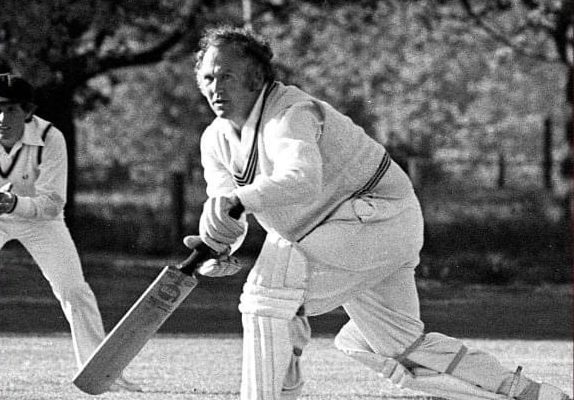 Keith Thomson died last week and will be remembered as a fine sportsman with an acute tactical understanding of those sports in which he was so successful. He also made a significant contribution to education throughout his working career.
Notwithstanding Keith's outstanding sporting record, his cricket followers will recall his unique batting stance. He was of a stout, even tubby, physique with a low, hunched disposition to the ground. From this stance he would explode with powerful cover drives balanced by deft glances and cuts behind the wicket. Any opponent who fielded in front of the wicket when Keith was batting, did so with some in trepidation.
Keith acknowledged the role that that supremo of hockey coaches, Cyril Walter, drilled into his champion Canterbury hockey team of the 1960s. Keith recalled that carrying his hockey stick low to the ground gave rise to his batting stance. Whatever the reason, Keith had enormous success at club and first-class level with his representative career extending from 1959-60 to 1973-74. He scored five centuries and 15 fifties in 71 matches. In addition, he played for the New Zealand against a very strong Australian XI before making his New Zealand debut in 1967-68 against India.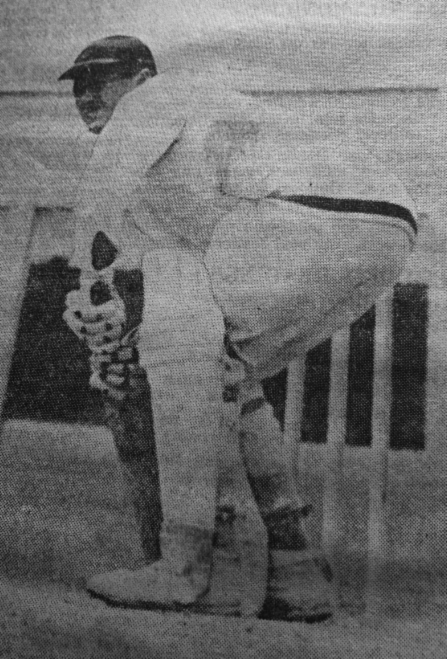 Dick Brittenden, the doyen of New Zealand cricket writers, wrote in The Press in 1967-68 following Keith scoring centuries in both innings against Otago at Carisbrook that
" he is a radio commentator's delight, a newspaper reporter' dream and, very often, the despair of his faithful Canterbury supporters. With his short legs, barrel-shaped torso and squat neck, Thomson brings the famous character, Billy Bunter, to mind.
The image of a roly-poly figure is accentuated when Thomson is on strike, for he crouches low. Thomson crouches lower and his face contorts so much that his eyes retreat further and further inside the slits of his face.
But Thomson is anything but a figure of fun to many bowlers. Somehow, he unwinds from his cramped position quickly enough to hit the ball tremendously hard and, on defence, his low carriage allows him to get his nose over the ball.
His strokes are violent rather than classical, but he has a keen eye and is one of the few batsmen in the land who can savage a bowler.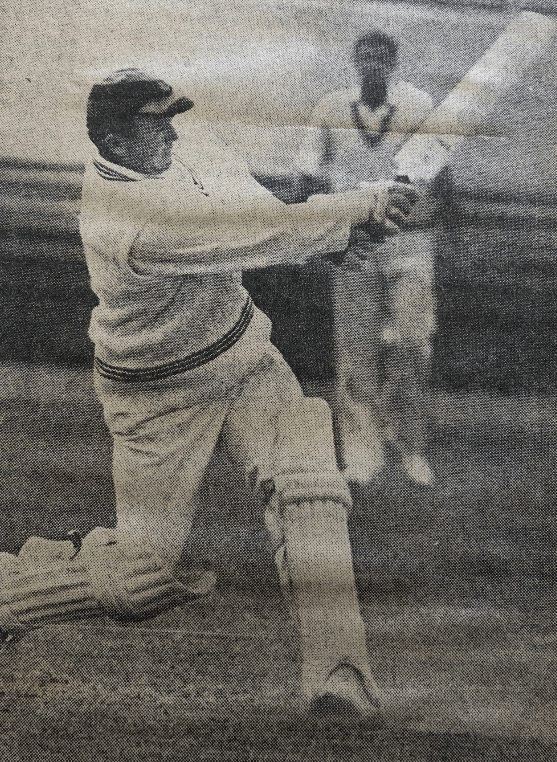 In the field, Thomson is surprisingly quick and a fine catcher around the corner."
Keith's other sporting love was hockey.
He played for Canterbury from 1959 to 1974, and for New Zealand from 1961 to 1971. He played 28 Tests and at the 1968 Olympics at Mexico City. At that time, internationally, many considered Keith to be the best at taking penalty corners in the world.
Both these sports confirmed the natural talent, athleticism and power that Keith possessed throughout his sporting career.
On retirement from the sports field, Keith was part of the fast-tracking programme in the first-class cricket game where he stood in 14 matches and was third umpire in a Test match at the Basin Reserve. In hockey, too, he became an international umpire in two Tests.
Keith trained as a school teacher and taught at Amuri Area School, Hagley High School, Makora College (Masterton) and Christchurch Boys' High School.
He had an outstanding club record of 8811 runs including 13 centuries. He was made a Life Member of the Sydenham Cricket Club in 2016 and was a Life Member of the Canterbury Hockey Association and of the New Zealand Hockey Association.