17 May 2019
Keep up with the Cantabs – Jeremy Benton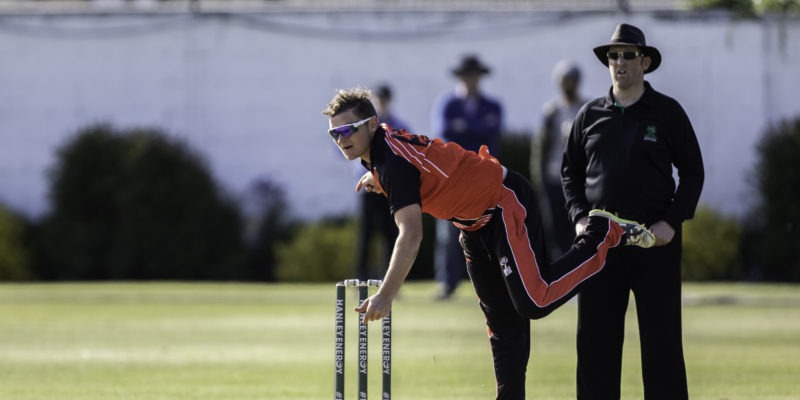 Jeremy Benton is one of our up and coming youngsters who has been involved in our Canterbury Men's & Kings teams the past few seasons. He has been a regular member of our T20 side with his left arm orthodox as well as being an outstanding fielder.
After a successful stint last year for Cork County Cricket Club (CCCC), he's packed his bags and is back over in Ireland with an exciting season ahead.
Back in Cork for a second year now – safe to say you're a fan of the Irish?
Yes, here in Cork for another season as I really enjoyed all aspects of last summer. Cork County (the club I returned to) were extremely good to me. They took care of everything so I was really excited to get back. Ireland has a lot to see and do. Combine that with all of the cricket and I'm really looking forward to the next four months!
We saw you stopped over in South Africa on your way to Ireland – how was it?
I was lucky enough to get two weeks in South Africa as a bit of a stopover. I was training at the 'Titans' home ground in Pretoria which was great prep for my Irish season. The facilities and the coaches there were really good and made my time there worthwhile. I also managed to tick off a few sites around Pretoria and Johannesburg as well as going on a safari which was a highlight. Hopefully can return to the cool country in years to come.
What are the biggest learnings you took from your first season in Ireland that you can apply this time round?
Overall, the Irish play a pretty similar way to way we do in New Zealand, so it's just continuing what I have been working on. The grounds are picturesque, and we get to play against Irelands best. I am fortunate with the coaches that I have around me (Steve Kruger – Cork County, Ted Williamson – Munster Reds) so will look to work very closely with them over the cricket season and all going well, will come back home a better player.
What are you looking forward to the most during your time over there?
Cork County play in six different competitions throughout the season so I'll be looking forward to giving them all a good go. We have made some great signings and have a good group of players so will be good building on from last year. Playing for the Munster Reds in the National Interpro Domestic T20 competition is also a highlight of the calendar. For a growing cricket region, it was good to be a part of the success last season and I am sure the players and the team can grow from that. I also have a few overseas trips lined up as well as tickets to quite a few Blackcaps games over in England which will be good!