10 July 2019
Keep up with the Cantabs – Jack Boyle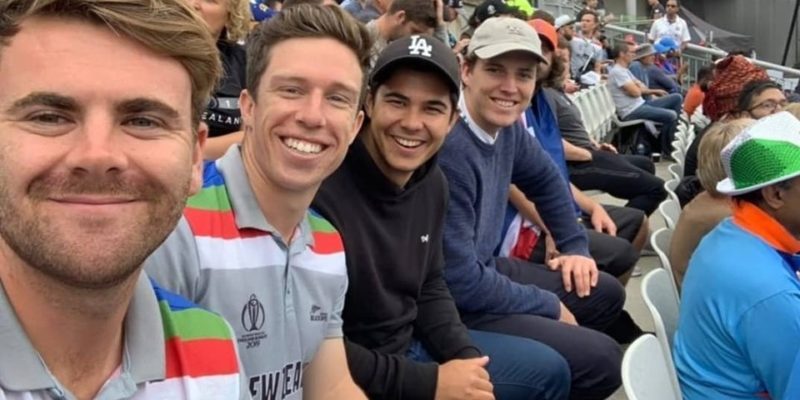 The Boyle name is synonymous with cricket in Canterbury, but to the United Kingdom, Jack has only just started making his mark.
Jack, now a regular Canterbury opener has shot over to England for his third winter away and will be playing for Great Witchingham Cricket Club (a town with a population of less than a thousand).
We caught up with Jack, to see how his UK summer was progressing and what's he's been up to since he left our shores.
So back in the UK for a third year – obviously enjoy playing cricket in England?
I love the opportunity to play over here. The conditions and the pressure to perform make it a great challenge, a challenge that I have struggled with thus far this season, but I am still loving my time here and learning a lot.
What's the biggest difference do you think between playing in the UK to NZ?
There is an element of the fear of the unknown in a lot of ways, new teammates, new opposition, different conditions and as an opening batsman, I can confirm these duke balls are a bit different to the Kookaburra back home. So that would be the main differences that I've experienced.
You're playing for Great Witchingham Cricket Club in Norwich – what's the team like, what's the town like?
I feel very lucky to have struck a club with a great bunch of people, very talented cricketers, but more importantly a club full of welcoming and good people. Great Witchingham is a small village outside of Norwich, I'm living at the cricket ground with the club President and his family, where the hospitality has been unbelievably good.
Your game against Sudbury Cricket Club and fellow Cantab Henry Shipley – talk us through it. (in particular his wicket and yours)
I was lucky enough to find a familiar face in our second game of the season, coming up against a good friend, but fierce rival for the day, Henry Shipley. Naturally, as I was bowling to him, I managed to get the ball to drift, dip, spin (you name it) and managed to get him out caught and bowled. Not at all surprising. However, felt a bit bad having been a part-timer myself, so thought I'd help the man out and give him my wicket in the second dig. Wasn't at all surprised to receive a send-off from Henry as he ran past me.
Have you had a chance to get to any of the Cricket World Cup games? Plans to get to any?
I have gone to watch the Blackcaps in their games against Bangladesh and South Africa, two very tight fixtures. I was lucky enough to catch up with some of my childhood heroes and fellow Cantabrians Henry Nicholls, Tom Latham and Matt Henry who seemed to be in great spirits after their victories. Hopefully we'll see them go all the way this year.