05 June 2019
Keep up with the Cantabs – Henry Shipley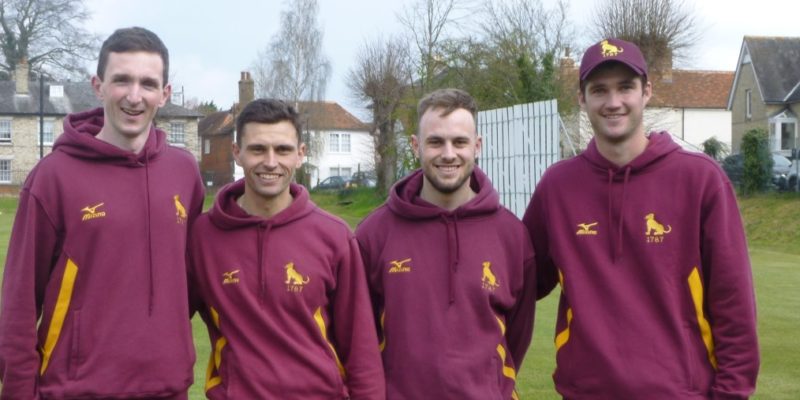 A couple of years ago, current BLACKCAPS coach Gary Stead said Henry Shipley has the technique to be a genuine all-rounder. Today, Henry has cemented his place in the side and plays a key role in our Canterbury Men's and Kings teams.
Henry recently set sail for the UK where he'll be playing for Sudbury Cricket Club in Suffolk. Here's a bit about his time over there so far!

So first year at Sudbury CC – how's the team environment?
Sudbury cricket club is great, they have been incredibly welcoming to me and helped me settle in well! everyone involved in the club are very friendly and the players in and around the team are all good fellas. The team has a really nice balance of enjoying themselves playing hard to win which sets up nicely for a good season.
We saw you hit a century in a warm up match – talk us through it?

Yeah, to be honest i didn't think we would get much play in given the forecast and temperature but luckily we got out and got a match in. I have to say the short boundaries at Sudbury definitely saved me a few times but whilst it wasn't the greatest looking hundred it was nice to contribute and spend some time in the middle.
Your old team mate Tim Johnston was at Sudbury last season – has he left big shoes to fill?
Absolutely, as we know at Canterbury Tim is a great guy and his team first attitude made him a great guy to have around the team. His values from home definitely made him and his family well liked at Sudbury. From what I've heard he helped the team in many ways and i guess despite having big shoes to fill I'm grateful that Tim put me in touch with the club.
What are you looking forward to the most during your time over there?
The opportunity to play cricket for another season and develop my game further was a large reason for coming over. But i think I'm looking forward to catching up with other Cantabs Jack Boyle and ken McClure who are in the same area as me as well as the other guys from NZ playing over here and hopefully helping Sudbury to the third successive EAPL title.