21 November 2019
Jack Boyle does it again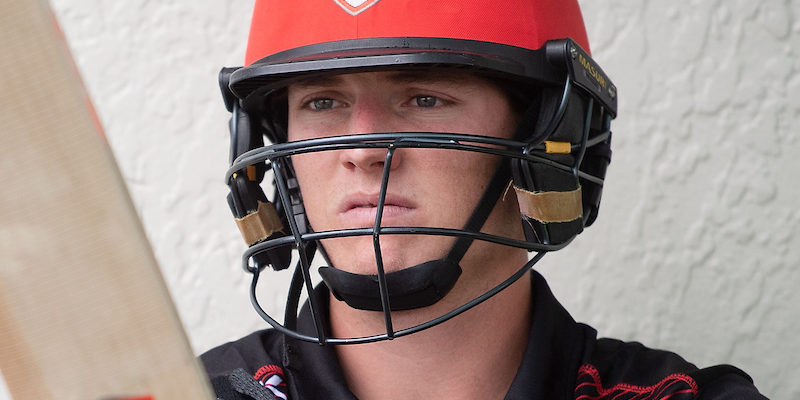 What are the chances? Canterbury opener Jack Boyle has equaled his career-best 126 in The Ford Trophy as Canterbury chalked up its first Ford Trophy win this summer.
Boyle first scored his career best last season – a maiden effort against Northern Districts – and he repeated the feat against the same opponent this afternoon.
Sent in by ND, Boyle made the most of his first full innings of the season, after rain had severely truncated Canterbury's first-round innings in Palmerston North last weekend.
With Chad Bowes (46) he put on exactly 100 for the first wicket, until Bowes had his stumps disassembled by Zak Gibson in the 23rd over.
Boyle then shared a 50-stand with Stephen Murdoch (31) to take the visitors to a solid base of 150/2.
ND then struck back with a couple of quick wickets, Gibson picking up his second in Canterbury skipper Cole McConchie, but opener Boyle kept soldiering on until the 48th over, by which time he'd underpinned his side to a mark of 270 for five.
Quick late runs from experienced duo Todd Astle (46* off 28) and Andrew Ellis (14* off nine) powered that total up to 296 for five in the 50-over allottment.
Former captain Ellis was playing in his 100th Ford Trophy match – becoming the first man to play 100 Plunket Shield matches, 100 T20s and 100 List A one-day matches for the red and blacks.
He enjoyed a quick impact with the ball as well, claiming both Joe Carter and Daryl Mitchell cheaply before later running out Ish Sodhi in the 40th over.
Despite a hand of 48 from youngster Katene Clarke and 47 down the order from Brett Hampton, ND never really got going under lights and were bundled off home in the 43rd over.
Picking up a bonus point, the win swept Canterbury to second on the table.