18 August 2020
JACINTA SAVAGE SCORES WHITE FERNS DEVELOPMENT CONTRACT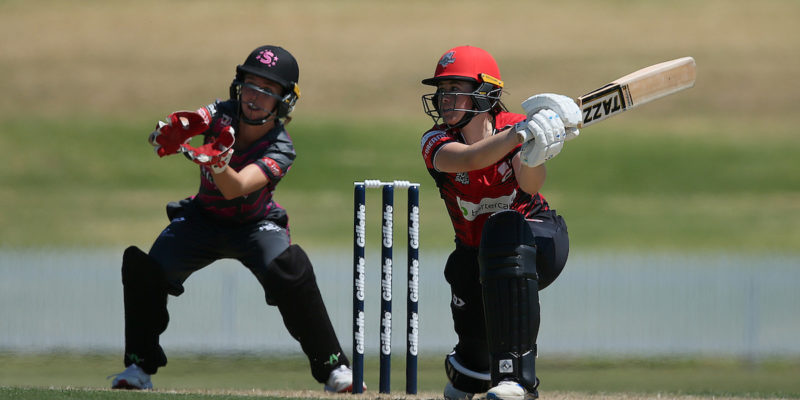 Canterbury MAGICIANS all-rounder Jacinta Savage has been rewarded for a stand out season with a WHITE FERNS Development Contract.
Savage is among eight of New Zealand's most promising players who have signed Contracts for the 2020/21 season as New Zealand Cricket looks to further invest in the women's game.
"Receiving the contract is a massive honour and I'm thrilled to be in the 8," Said Savage.
"I'm really looking forward to working with the NZC staff over the next season to keep improving and developing my game."
Although the ultimate goal is to wear the Fern, Savage is focussed on the next 12 months ahead.
"My goal for the year ahead is to simply improve my game and become the best player I can be," she said.
"I want to make sure that I can contribute to the MAGICIANS as best as I can and help us hopefully win some trophies this season".
It's the second season NZC has offered the Women's Development Contracts with the women's game on a continual rise both domestically and globally.
Head of Women's High Performance, Ant Sharp, said the Development Contracts are a continuation of the commitment NZC is making to the women's game.
"It's exciting to see a new wave of women's cricketers coming through our Major Association system," said Sharp.
"These contracts are about giving up-and-coming female cricketers a chance to develop their games by utilising the best coaching resources in the country."
Part of the criteria for selecting the Development Contract list is that the players have the potential to become NZC Contracted Players in the future.
NZC Development Contracts
Bella Armstrong – Auckland
Skye Bowden – Auckland
Rebecca Burns – Wellington
Eden Carson – Otago
Katie Gurrey – Northern Districts
Fran Jonas – Auckland
Jacinta Savage – Canterbury
Jess Watkin – Central Districts