15 October 2019
Head Coach Brendon Donkers ready for the season ahead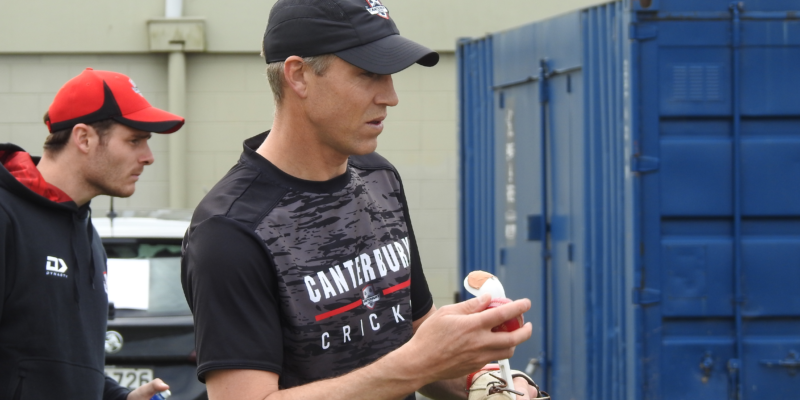 Canterbury Cricket's Head Coach Brendon Donkers is under no illusions that there will be a lot of pressure and scrutiny on results heading into the upcoming 2019-20 season. After disappointing Super Smash and Ford Trophy campaigns, Canterbury showed great potential by a strong finish in the Plunket Shield competition, where they went unbeaten for the last five fixtures. There has been a lot of planning put into the upcoming summer and Donkers believes there are a lot of positive factors and learnings to be taken moving into the new season.
Pre-season has been productive with several players enjoying stints at clubs in the U.K, followed by some strong inter-squad fixtures over the last few weeks. The players have come back into camp excited to perform ahead of a new season. Whilst a majority of last seasons contracted players return, newly contracted player Jackson Latham has worked hard over the off season and has provided a new level of energy and excitement within the squad.
One of the biggest challenges that Donkers and the other coaching staff have faced is making sure players understand their roles within the side.
"It's fair to say we didn't stand up during the key moments during last season's white ball campaigns. We've put a lot of focus on making sure that every player understands their role within the side"
Donkers identified several key goals for this season, with the main focus of going out to play our own style of cricket. There will be no better test of this than in their opening fixture against a strong Northern Districts line up who will be able to call on the service of several BLACKCAPS.