28 December 2021
Girls Smash Wrap 2021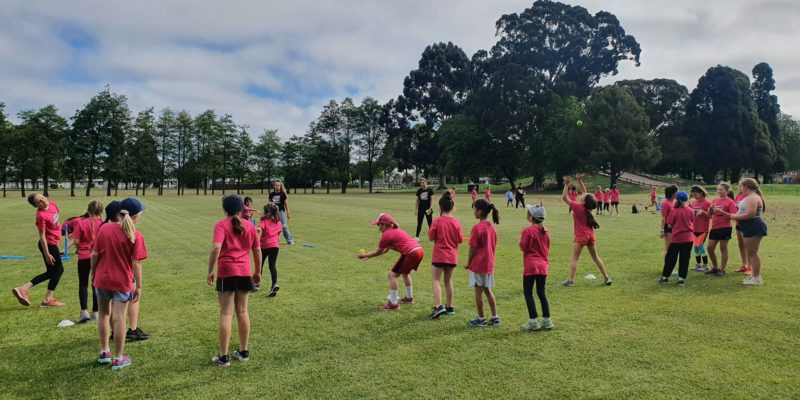 On the back of the success of equivalent programmes run in Otago and Wellington, this season Canterbury Cricket introduced a new modified playing opportunity called Girls Smash, supported by our partners, Springfree Trampoline.
Girls Smash is a cricket-based sport programme, aimed at year 3-6 girls with an emphasis on having fun, playing with friends, and giving cricket a go!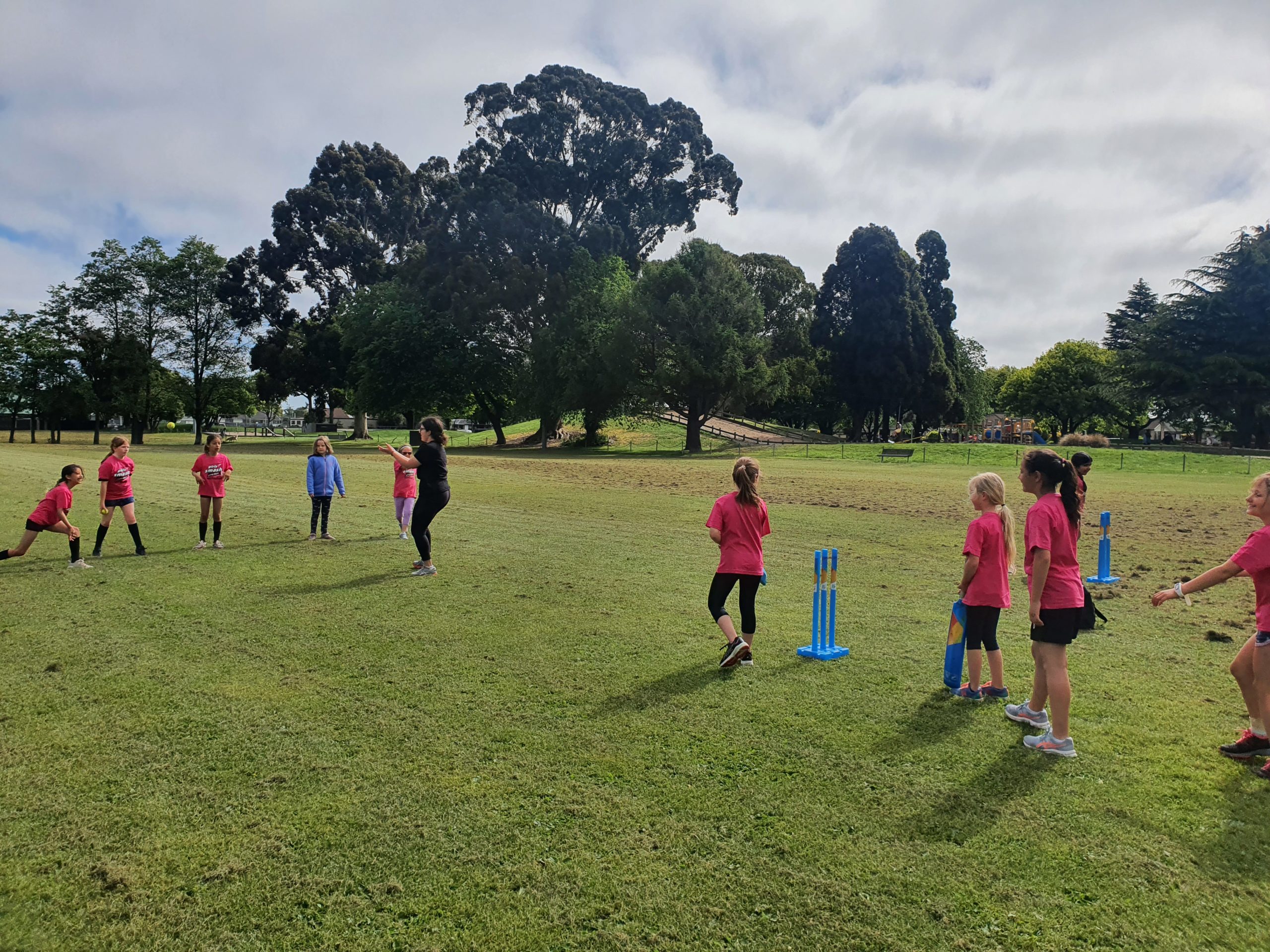 We have removed several barriers to participation in traditional cricket that have stopped members of the Canterbury community to engaging in cricket – namely cost, time commitment, and equipment – to make Girls Smash accessible for all.
Canterbury Cricket ran 4 hubs during Term 4 (Bishopdale, Halswell, Selwyn and Buller) with additional hubs planned for Term 1.
MAGICIANS players Jess Simmons and Sarah Asmussen helped run the final Bishopdale session, much to the joy of the participants. It was fantastic to see young girls starting their cricket journey being able to interact with two top level players, learn tips and get their Girls Smash T-shirts signed.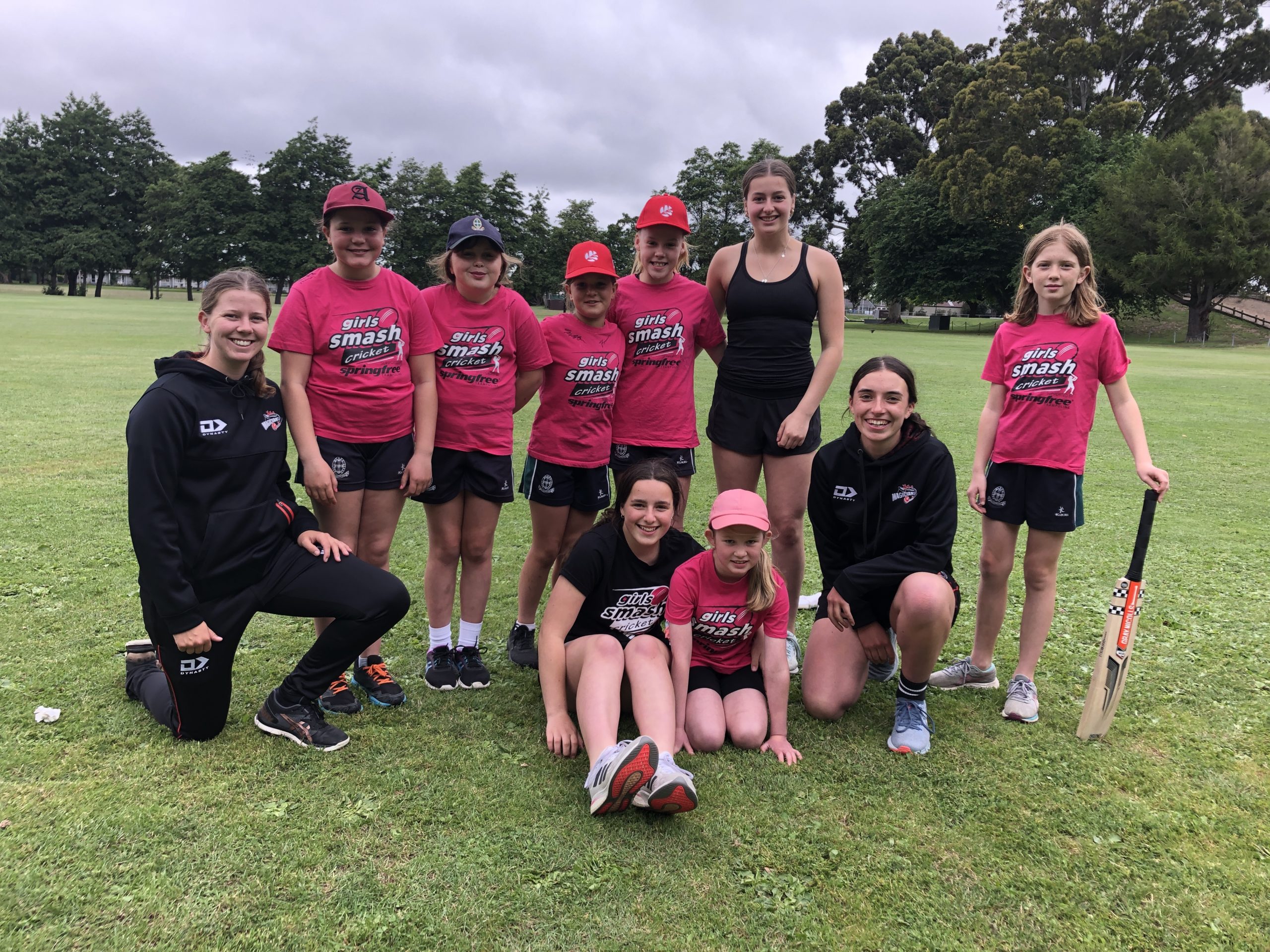 The response from schools, parents and participants has been hugely positive, with the majority of survey feedback indicating the two main things girls most enjoyed about Girls Smash was trying a new sport and playing with their friends.
A number of teachers and parents passed on direct feedback, saying,
"Thank you both so much for the fabulous Monday afternoon cricket opportunity you have given our SMC girls. They have loved every minute of it and as well as learning some new skills they have made some fabulous new friendships too!!"
"As a parent I thought it was great, she wouldn't have given cricket a go without this"
It was great to see so many girls running around with their pink Girls Smash t-shirts and we hope to see plenty more get involved in Term 1!
To register for a Term 1 hub email –
Christchurch City – rgillett@canterburycricket.org.nz 
Canterbury Country – liam@canterburycountrycricket.co.nz