11 December 2018
Gillette and Gillette Venus Cup National Secondary School Tournaments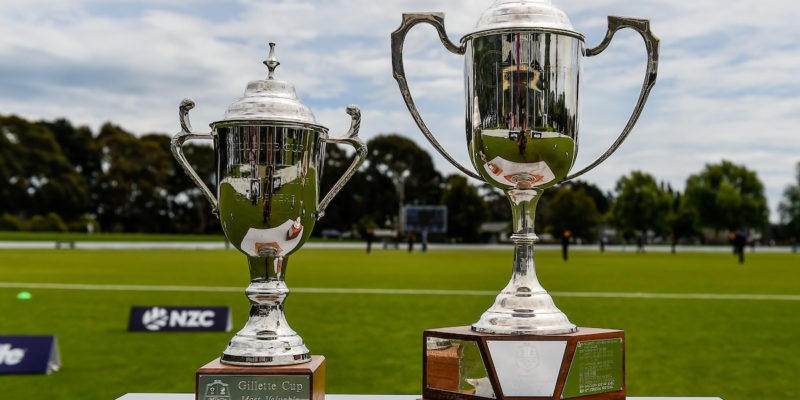 2018 Gillette Venus Cup
The Gillette Venus Cup is a secondary school competition for year nine to thirteen girls.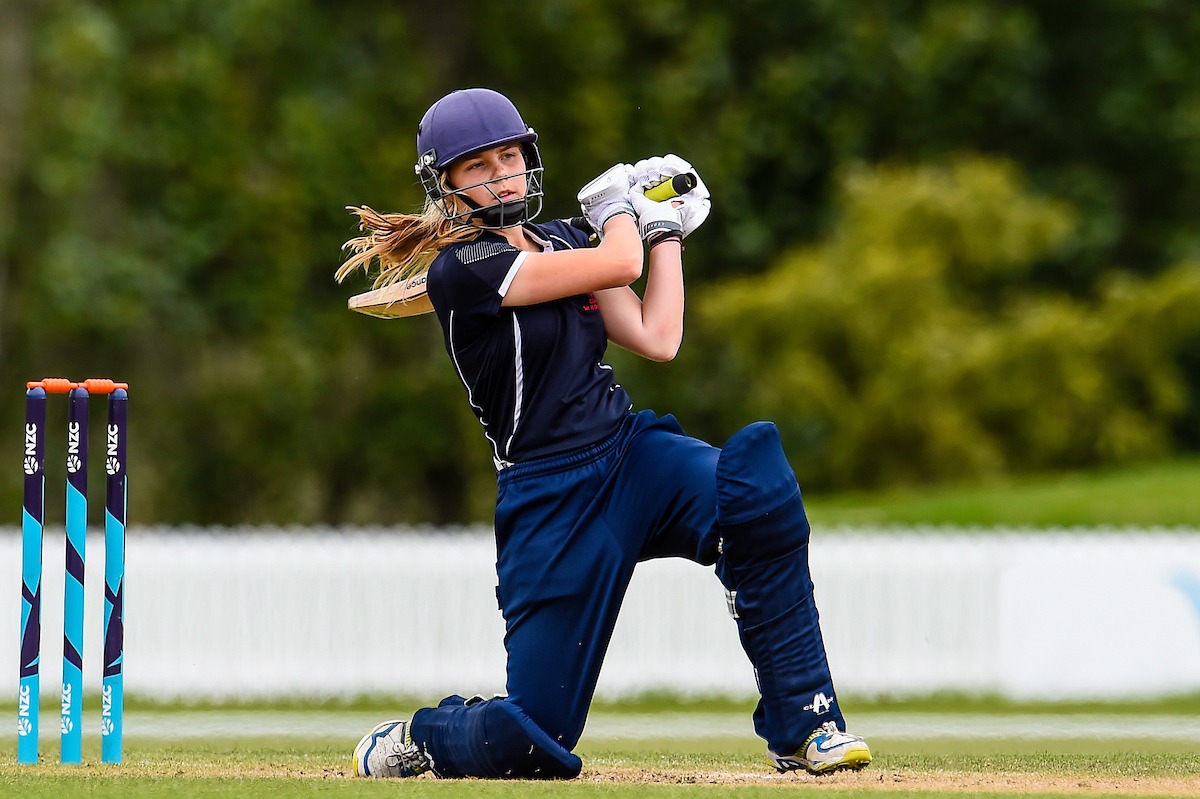 Round one saw Christchurch Girls High School (CGHS) start the tournament with a convincing win over Wairarapa College (all out for 45), Libby Stead impressive with the ball taking 4-12. Round two CGHS continued their winning form beating Tawa College by 18-runs. Casey Liddington (40*) and Lily Collier (28) top-scored, anchoring the team through to a competitive total. Canterbury Magician and CGHS Skipper Sarah Asmussen took an impressive 5 wickets for only 5 runs in round 3, and the girls secured victory against Epsom Girls' Grammar School on the final ball in a tense run chase to win by 3 wickets. Christchurch Girls' High School continued to dominate the competition, their latest causalities were Tauranga Girls' College when they beat them by 9 wickets. After a six-wicket loss to St Hilda's Collegiate School in round 5, the final was to be a rematch as both teams finished five rounds with four wins and a loss.
Final:
St Hilda's Collegiate School 127-3 (E Carson 55*, O Gain 38) beat Christchurch Girls' High School 118-8 (J Hull 41, A Duncan 2-20), Bert Sutcliffe Oval
St Hilda's have gone back-to-back beating Christchurch Girls twice in the final day of the Gillette Venus Cup to claim the title with a 9-run victory. Both sides have shown brilliant form throughout the week and played out a nail-biting final. St Hilda's batted first and posted a very competitive total of 127 runs while only losing 3 wickets. Their top order batters; Eden Carson (55*) and Olivia Gain (38) helped give their bowlers something competitive to defend. Christchurch Girls' High School fell just short of the total, Joey Hull top-scored for Christchurch with 41 runs but couldn't quite stick around to help her team over the line. St Hilda's bowling attack did very well late in the game to restrict Christchurch Girls' of making the required runs. St Hilda's, Amy Duncan, was the pick of the bowlers taking 2 wickets for 20 runs. Congratulations to St Hilda's Collegiate School on winning the 2018 Gillette Venus Cup. Until next year!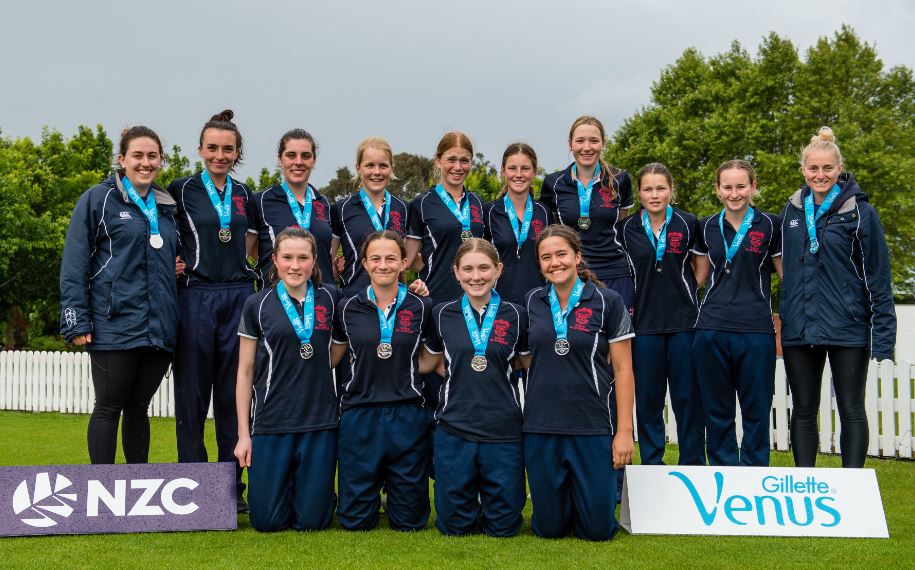 The top 3:
1: St Hilda's Collegiate School
2: Christchurch Girls High School
3: Tawa College
2018 Gillette Cup
The Gillette Cup is a secondary school competition for year nine to thirteen boys. The Gillette Cup began in 1990 and is among the longest-running competitions in secondary school sport. After winning five out of the last six tournaments, Christchurch Boys High School (CBHS) were favourites to retain the title and take home the cup.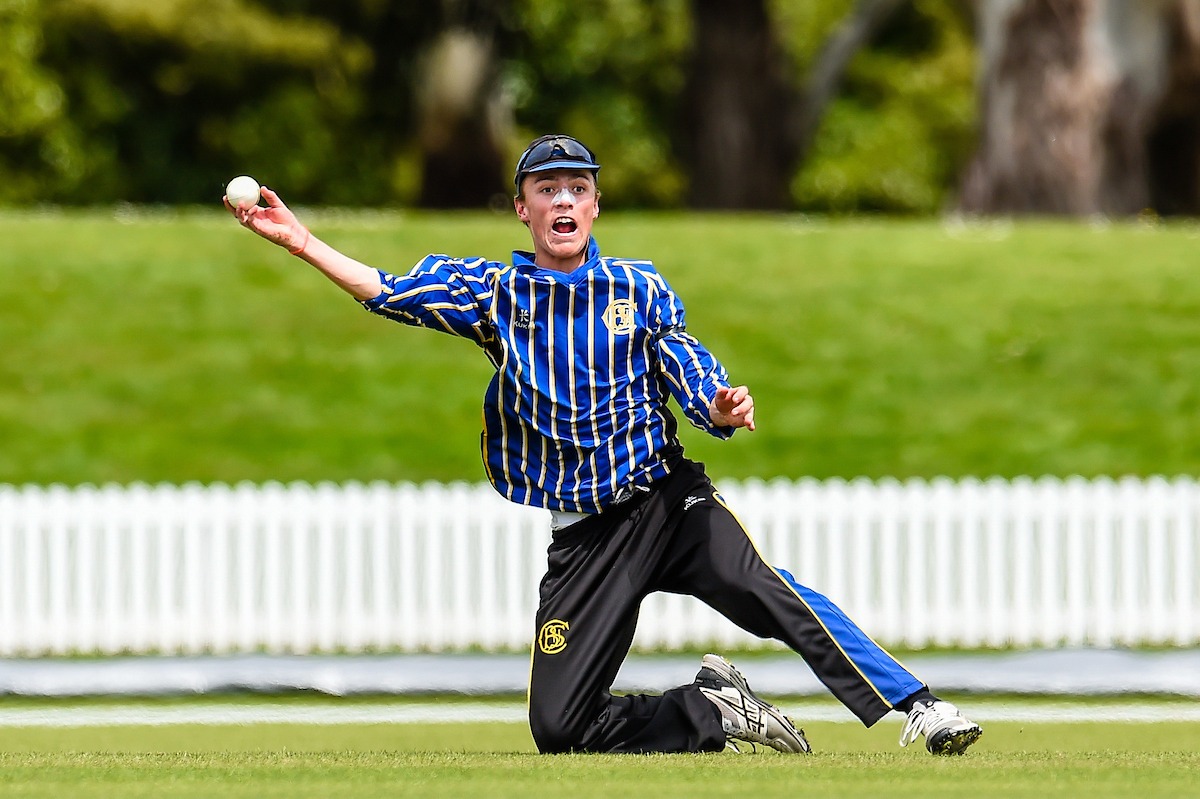 Hamilton Boys' certainly made a statement with their performance in round one defeating the defending championships (CBHS) by 4 wickets. CBHS bounced back with a convincing win in round 2 over Kings College and followed this winning formula in round 3 and 4 with wins over Palmerston North Boys' High School and King's High School respectively. Round 5 saw CBHS take on the top of the table Wellington College, with the winner set to take home the cup.
Final:
Wellington College 250-9 (J McArdle 62, T Campbell 59, L Chapman) beat Christchurch Boys' High School 210 all out off 45 overs (A Redfern 67, H Hunter 4-50), Bert Sutcliffe Oval
Wellington College has finished their Gillette Cup campaign with a commanding victory over Christchurch Boys' High School beating them by 40 runs to claim their second title and first since 2001. Wellington College was sent in to bat and made 250 runs off their 50 overs, opener Josh McArdie (62), Tim Campbell (59) and Devan Vishvaka (39) were the main contributors. After the great start Christchurch Boys pulled back the Wellington charge and it took some big hitting including 20 runs off the final over to get Wellington through to 250. Christchurch made a great start to their chase and were in a strong position until they lost their fourth wicket at 158 after 34 overs. From there Wellington took control asserting pressure and quickly rolled through the Christchurch lower order. A spirited 67 from Christchurch's Archie Redfern wasn't enough with some stand out bowling from Wellington's Harry Hunter (4-50). Congratulations to Wellington College.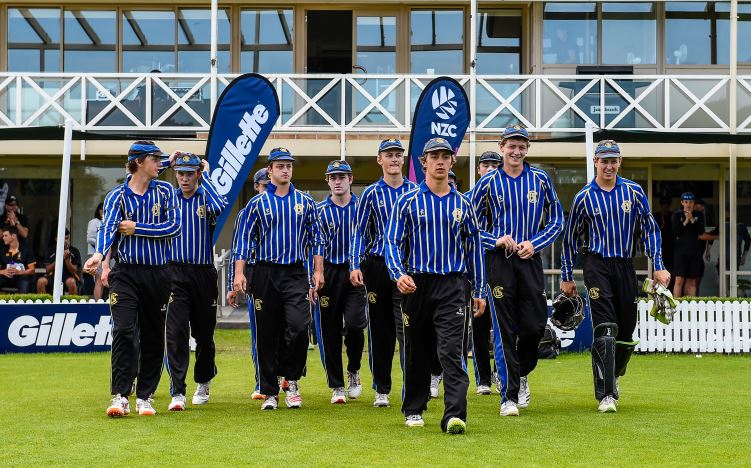 The top 3:
1: Wellington College
2: Christchurch Boys High School
3: King's College