01 July 2020
Fulton returns to Canterbury as Head Coach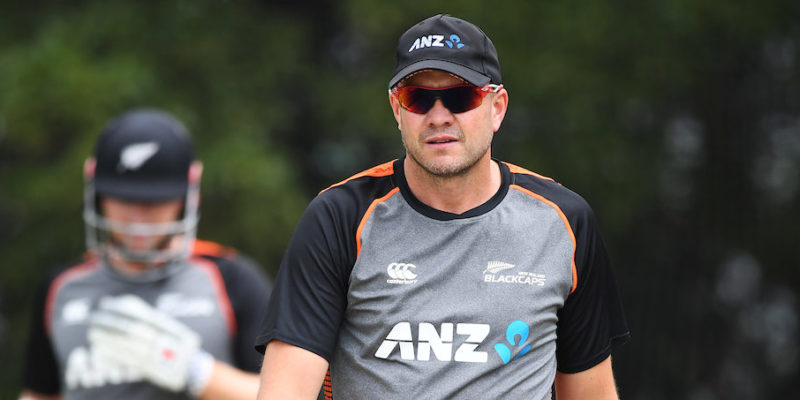 It's been three years since the Canterbury legend hung up his pads in 2017, but Canterbury Cricket can today announce that Peter Fulton is returning to the team in his new role as Men's Head Coach.
The 41-year-old Canterbury stalwart played 16 consecutive seasons for the province, notching up 124 first class, 113 one day, and 81 T20 appearances, and winning five Plunket Shield and two Ford Trophy titles along the way.
Fulton also featured heavily on the international scene where he played 49 ODIs, 23 tests, and 12 T20Is for the BLACKCAPS between 2004-14.
Since retiring in 2017, Fulton has built up his coaching resume most recently working alongside Gary Stead as the BLACKCAPS batting coach. Prior to that he was part of the coaching staff for New Zealand Cricket's winter training squad, batting coach for New Zealand Under 19s, coach of Christ's College First XI cricket team and even did a season with the Canterbury KINGS as an assistant coach in 2018/19.
The new position means Fulton will stand down from his BLACKCAPS batting coach role with New Zealand Cricket later this month.
In making the announcement, Canterbury Cricket CEO Jez Curwin said Fulton had come through as the preferred candidate following a lengthy and robust interview process.
"We were really impressed with his approach and desire for the role," he said.
"Fults has a very competitive personality, a desire to win and the current playing group have a great deal of respect for him.
"We hope he will take players to the next stage in their development to ultimately improve and win competitions for Canterbury.
"We have great belief in the group and would like to see many of them achieve higher individual honours over the next few years".
Fulton said he was excited about the challenge of bringing Canterbury back to their winning ways.
"It feels really good to be back at Canterbury, I've been away from the team for a little bit, but it feels great to be back at Hagley Oval again and I can't wait to get stuck into it," he said.
"I loved my time with the BLACKCAPS, but I've always wanted to be a head coach with the added roles and responsibilities that come with the job.
"To get the chance to do it for a province I'm passionate about and to be home with my young family made it the perfect job".
Fulton also emphasised his desire to develop international cricketers within the Canterbury squad.
"There's guys there that have the potential to play international cricket and my job is to get them there," Fulton said.
"If those guys can make the step up to international cricket, then I'm sure Canterbury will have some success along the way".
Fulton officially begins the role on August 1.