11 September 2019
Fred Anderson appointed new Network Coach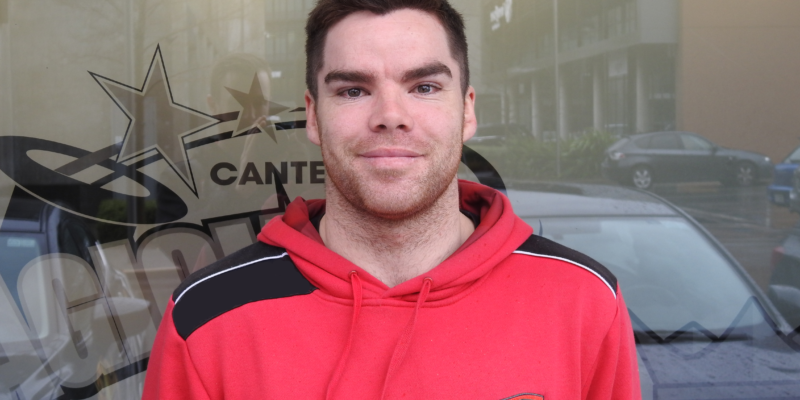 Canterbury Cricket are proud to announce the appointment of Fred Anderson as Network Coach for the 2019/20 season of cricket.
Freddy will work predominately with the under 17&19 men's teams, while playing a supporting role for the under 21 women, Canterbury A and men's/women's professional sides.
Freddy grew up playing club cricket for Lancaster Park as a keeper batsman before representing Canterbury in under 16, 18 and 19 national tournaments. In 2014/15 Freddy made his first-class debut for Canterbury and played half of the season before a devastating stress fracture to his ankle ended his playing career. This is when Freddy decided to try his luck at coaching.
Coaching on and off since 2013, Freddy originally saw a gap in the market for wicket keeping coaching, stating keepers are generally "self-made as there is normally only one in the team". He realised he had a skill set for this niche market that not many cricketers have. He took this opportunity and started coaching wicket keeping programs across various schools in Christchurch.
"I've over the moon and excited to get stuck in" said Anderson.
"I see a lot of potential in this group of young men, and I'm looking forward to sharing some of my ideas. Having gone through the Canterbury Cricket pathway system as a player, to now being there on the other side is a real bonus".
Canterbury Men's Head Coach Brendon Donkers said Freddy's strong character and vision for coaching were key factors in his appointment.
"Freddy impressed the panel by his clear vision on what he wants to achieve in coaching, both short and long term.  His ability to relate and communicate with all players regardless of age is going to make him a valuable asset to the team".
Freddy will begin his 5 month contract from 30th September.