03 September 2021
Football Festival Kicks off Diversity and Inclusion Strategy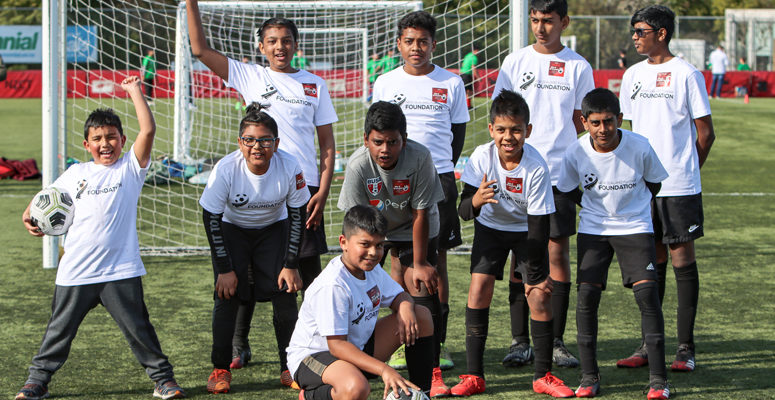 Last month, Canterbury Cricket and Mainland Football launched their joint Ethnic Diversity and Inclusion Strategy with a multi-ethnic football festival at English Park in Christchurch.
Children from various backgrounds and ethnicities were invited to play and socialise with their peers, be introduced to the game of football, and be put in touch with clubs from our region. Later this year, a similar event will be held at Hagley Oval to introduce these communities to New Zealand's Summer game.
Sport New Zealand's "Balance is Better" philosophy was adopted for the festival to ensure that having fun and enjoying the game was emphasised over the need to win. The football event was a huge success, with over 100 young participants and family members making the most of the fantastic weather and world-class facilities at Canterbury's home of football.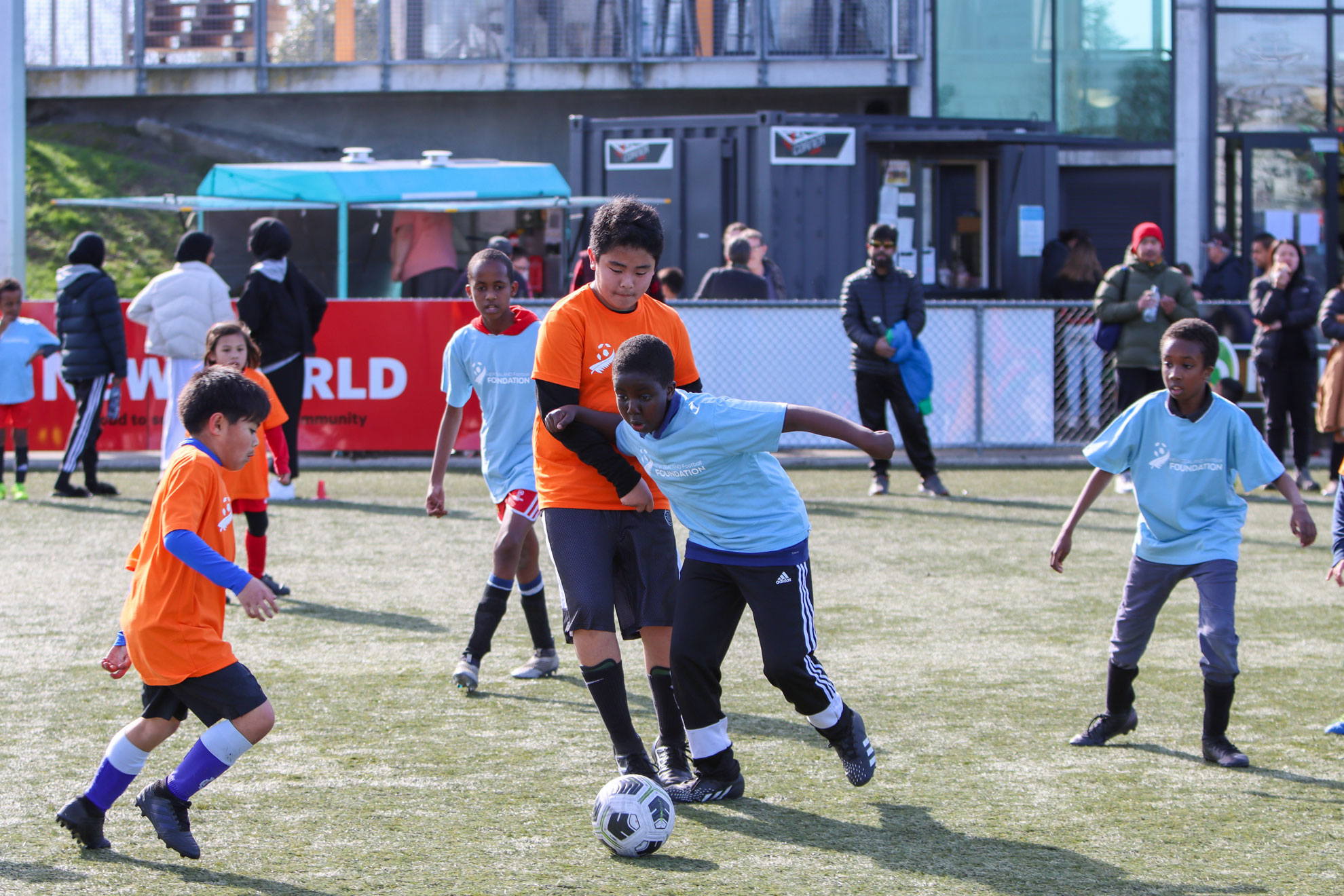 Among those in attendance were New Zealand Race Relations Commissioner, Meng Foon, who met with the event's organisers in the lead up to the festival. Foon said, "sport plays a huge part in creating harmonious communities" "This is the future of Aotearoa, and our children are the face of that future."
Primarily funded by New Zealand Cricket and The New Zealand Football Foundation, the strategy is being implemented across both organisations and seeks to break down barriers to create a more welcoming space for ethnic minorities to play organised sport in Christchurch.
Spearheaded by Diversity and Inclusion Manager Hussain Hanif, the strategy aims to introduce ethnic youth, parents, and wider communities to organised sport in Christchurch and, in turn, give clubs the tools and knowledge they need to make their clubs a welcoming space for people from different backgrounds.
The strategy will not only strengthen community sport in Christchurch through a boost in playing numbers, but, more importantly, it will help bring different communities in the city closer together as we use sport to break down racial and ethnic barriers in Ōtautahi.
Dr Michele Cox, CEO of the New Zealand Football Foundation is excited to be involved, saying, "The New Zealand Football Foundation is proud to be working with Mainland Football and Canterbury Cricket to engage everyone across our communities with sport, regardless of ethnic background. We are thrilled to be able to assist with our knowledge of football and football clubs in New Zealand. The multi-ethnic football tournament was the first step in an exciting programme to bring new players into football in order to help build community connections, something the Foundation firmly believes in working towards across New Zealand."
New Zealand Cricket CEO David White hailed the festival as a great way to launch an initiative that brought people together in a spirit of community.
"Sport plays a key part in the overall health of our cities, towns and regions, bringing people from different backgrounds together, celebrating differences, and promoting an understanding of alternative norms.
"The more welcoming we can make our sporting environment for all New Zealanders – irrespective of ethnicity, religion or creed, the healthier our communities will be."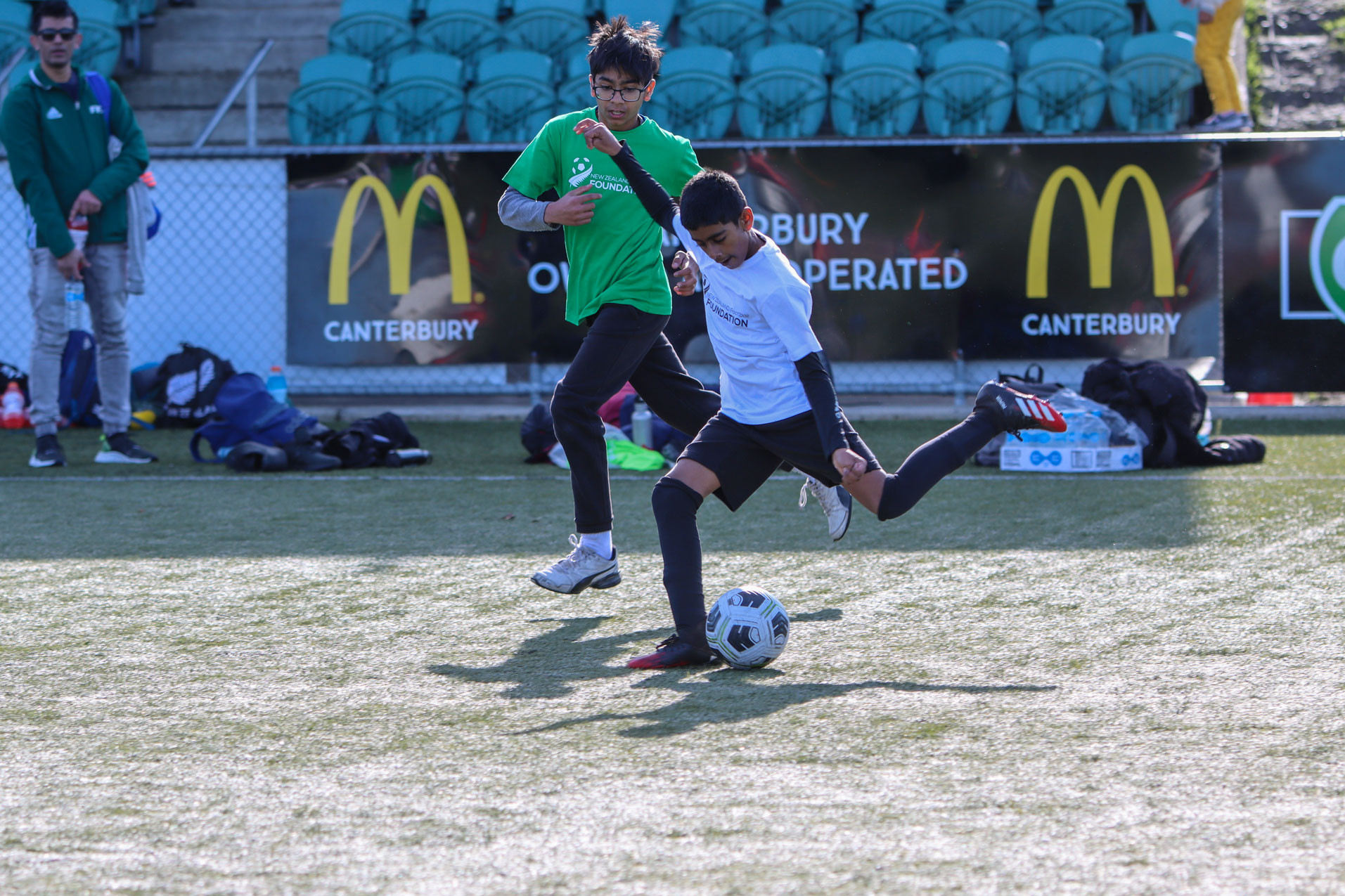 A number of sporting hubs will be created throughout Christchurch in the wake of this football festival, with the aim of helping minority communities continue their introduction to organised sport in Ōtautahi.
This festival was the first step in a journey towards making sport more accessible and Canterbury Cricket are incredibly excited to play a part in that journey.
To view a video highlighting the day, CLICK HERE