12 May 2021
Fletcher relishing BLACKCAPS Opportunity.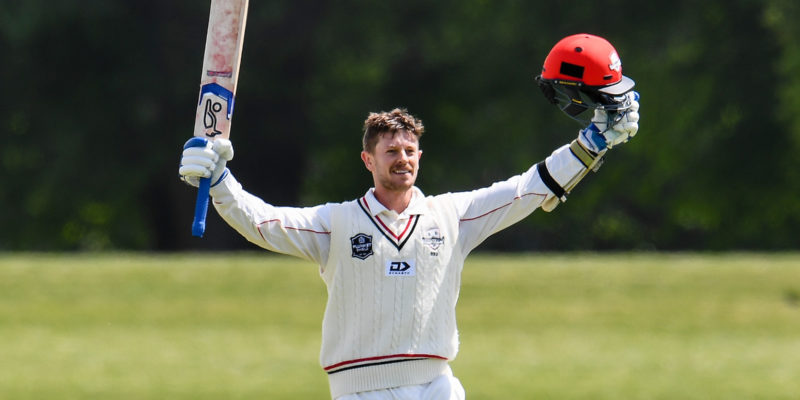 Canterbury Men's Wicket Keeper, Cam Fletcher, thought the 2020/21 season couldn't get better after winning Ford Trophy and Plunket Shield titles, but his inclusion in the BLACKCAPS winter training squad, as well as being on standby for the BLACKCAPS Tour of England and World Test Championship, is the icing on the cake.
"Been in the BLACKCAPS environment for the first time is pretty special. Even though i'm not currently travelling to the UK, just being able to learn from players, such as BJ and Tom Blundell, as well as having the support of the coaching group is such an amazing environment to be in with so many learning opportunities."
Fletcher was last involved in the New Zealand Cricket Winter training squad after the 2014/15 season, and after his performances this season, it was no surprise to see him on standby for the BLACKCAPS and included the winter training squad. Fletcher scored 586 runs in the Plunket Shield, at an average of 65 including his highest First Class score of 157, in what was his best First Class season too date but he's aware of the opportunities and learnings he can take from the BLACKCAPS environment to help grow and develop his game.
"To get an understanding on the expectations within this training environment and to train with the guys and coaches here is pretty special. Over the past season I've learned that keeping my game simple works best for me and to have the chance to take more ownership of my training and to work on both batting and keeping over the winter is something i'm looking forward too."
Whilst reflecting on the successful 2020/21 season with Canterbury, Fletcher said  "It's hard to pick one highlight for the whole season with the Canterbury guys been on it all season. The Super Smash semi final win is definitely a highlight and any Plunket Shield contribution is special, but those title celebrations in the sheds are something you don't forget anytime soon."
With BJ Watling announcing his retirement from all forms of cricket after the Tour of England and World Test Championship, there could be more opportunities for Fletcher to be included in the BLACKCAPS environment in the near future.