23 January 2020
Dual training programme a hit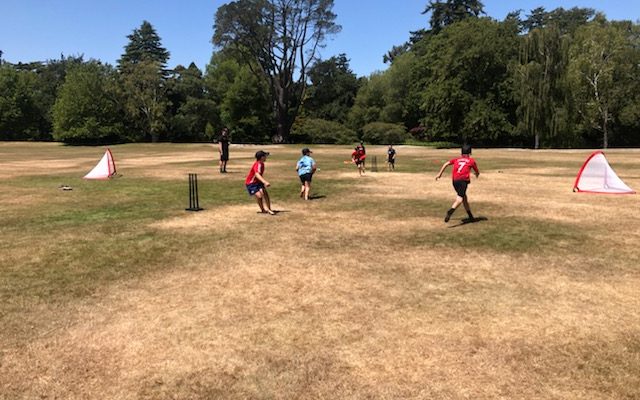 A last minute decision to introduce a combined football and cricket school holiday programme in Ashburton has been hailed a success by organisers.
Canterbury Cricket and Mainland Football combined their creative minds to come up with the programme and, despite only having 10 days in which to gather some children to take part the event held at the Ashburton Domain Oval on Monday and Tuesday of this week, it was well attended, given the timeframe.
The programme, which ran for six hours a day, saw those involved get to try their hand at fun, skill-based games for both football and cricket.
Aimed at those aged between seven to 12-years old, the two-day course set the perfect blueprint in place for future programmes which could be held here.
Canterbury Cricket marketing and communications co-ordinator Dan Sharples said it had been pleasing to see that the kids were either experienced in both sports, or played one of the sports and was giving another a try.
Borne from a discussion between the bosses of both Canterbury Cricket and Mainland Football, Sharples said prior to the event that a real desire to do more out in the regions was a main contributor to bringing the idea to Ashburton for an inaugural session.
"One aspect we both realised we can do a lot better is support our regions as we have neglected them with our holiday programmes," he said.
Sharples said the initial reaction to the programme was really positive and it was hoped that they would be able to run programmes like it in Ashburton every school holiday break as well as taking them to other locations around Canterbury, like Timaru and even Methven.