19 November 2020
Christchurch welcomes news of upgrades for ICC Women's World Cup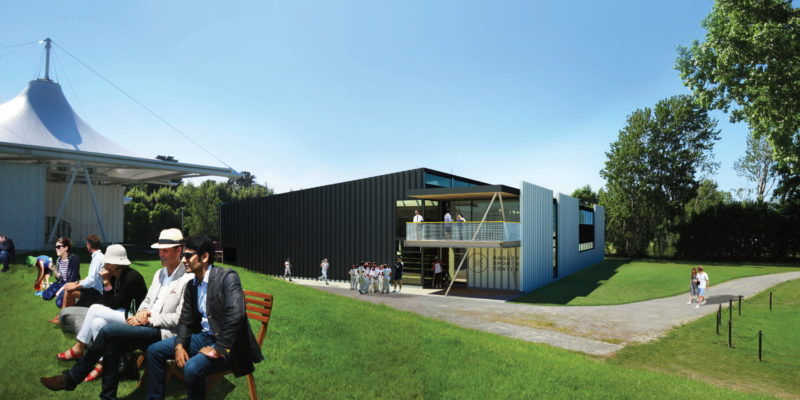 Christchurch is among the four cities to benefit from the player facilities upgrades announced by Minister of Sport and Recreation Hon Grant Robertson today.
ICC Women's Cricket World Cup 2022 CEO Andrea Nelson joined Hon Grant Robertson at the announcement of the $2.0m in government funding which will see two Christchurch venues benefit from the funds.
Those venues are Christchurch's Hagley Oval and the NZC High Performance Centre at Lincoln University which are set to receive a boost as the facilities gear up to host the ICC Women's Cricket World Cup in March and April of 2022.
The upgrades involve:
·         NZC High Performance Centre, Lincoln University: Installation of new accessible and gender-neutral player facilities to support match and training activities on the Lincoln Green Oval, the Lincoln No.3 Oval and outdoor net facilities.
·         Hagley Oval: Renovation of the existing Horticultural Hall to re-establish its original use as a sports centre, to be renamed the Sir Richard Hadlee Sports Centre. This will be utilised for indoor cricket training and include a second set of gender-neutral player facilities to cater for double headers.
The upgrades focus on redevelopment of player facilities, including toilets, to make them gender neutral and of a standard befitting the world's best players.
"Facilities that are tailored for men are not always right for women, and part of this funding is about changing that, so we are good hosts for the world's best women's players in 2022," Grant Robertson said.
The $2 million investment in Women's Cricket World Cup venue upgrades follows an initial $7.3 million allocation for World Cup accessible venues announced as part of the $265 million Sport Recovery Package. That investment covered upgrades to facilities at the match venues and training grounds for Rugby World Cup 2021, as well as the scoping of upgrades for Cricket World Cup and 2023 FIFA Women's World Cups.
Canterbury Cricket Trust Chair, Lee Robinson says: "This generous grant will contribute significantly to the completion of the Hagley Cricket Precinct at Hagley Oval, which not only provides a fully commissioned international cricket ground, but with the completion of the Sir Richard Hadlee  Sports Centre, a complimentary indoor cricket training facility available for all cricketers."
Loren Heaphy, ChristchurchNZ General Manager Destination and Attraction says: "We are very pleased to have our cricketing facilities upgraded ahead of the ICC Women's Cricket World Cup 2022. Cricket is a core part of Canterbury culture, as is equality, with suffrage being born here in Otautahi Christchurch."
"The awarding of this funding from government is a great example of the legacy impact events like the ICC Women's Cricket World Cup 2022 can have on a city, and reaffirms our ability to host large-scale global events."
Lincoln University Acting Vice-Chancellor Professor, Bruce McKenzie says: "Lincoln University has a long-standing and successful partnership with NZ Cricket, and the High-Performance Centre at Lincoln has been a drawcard for elite international and domestic cricketers.
"Having a proven track record of educating sporting athletes for over 21 years the University welcomes the news, and views it as a key step forward in terms of developing and preparing the country's finest cricketing talent."
New Zealand Cricket CEO, David White says: "This announcement is great news for cricket at all levels in Christchurch. We see the WHITE FERNS and the BLACKCAPS in the same light and these facility improvements are important as we aim to provide an equal experience for both our male and female cricketers.
"The ongoing collaboration between New Zealand Cricket and Lincoln University has warranted a world class high performance facility and we would like to thank the New Zealand Government for helping us to ensure this venue is fit for all cricketers, regardless of their gender."
ICC Women's Cricket World Cup 2022 CEO Andrea Nelsons says: "As host nation of this global sports event, it's important that we provide world class venues and facilities for the teams competing in the ICC Women's Cricket World Cup 2022 (CWC22). Beyond the nationwide celebration of cricket in 2022, the CWC22 legacy will improve the experience of our women and girls in cricket for future generations.
"This is what major events are all about. We're very pleased that this World Cup will be the catalyst for meaningful change for many of New Zealand's premier sporting venues and the players that will benefit from these facility upgrades for many years to come."
The ICC Women's Cricket World Cup 2022 match schedule is due to be announced next month.