13 November 2019
Canterbury U19 men's squad annoucement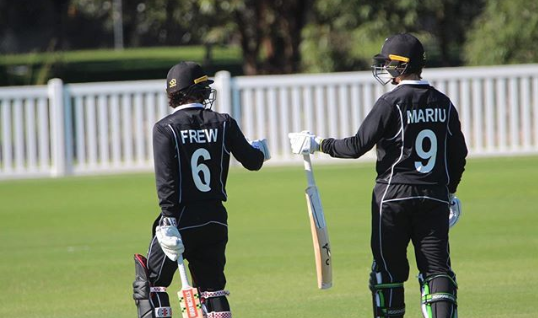 New Canterbury Cricket Network Coach, Freddy Anderson has named a 14 strong squad for the upcoming men's National Under-19 Tournament in Lincoln beginning next month.
The squad will be captained by Christ's College batsman Nic Lidstone as he returns from a labral tear in his right hip suffered during a hockey trial two years ago.
Anderson believes he has a quality squad that will be real competitors in this year's tournament.
"We have a really impressive group of young men making up the Canterbury squad. They have all earned their place through solid school/club performances and I'm looking forward to seeing them step up a level and taking on New Zealand's best next month".
"It is a fantastic opportunity to test their talent themselves against players from a similar age group and I know that these guys are up to the challenge."
The men's Under-19 Tournament is one of New Zealand's longest standing amateur tournaments and is strongly contested by the Major Associations each season.
The tournament also has the special purpose of identifying and developing those high performing players who will go on to represent New Zealand at the ICC Under-19 World Cup in South Africa early next year.
CANTERBURY UNDER 19 SQUAD
Matt Boyle (St Bedes)
Matthias Paltridge (OBC)
Rhys Mariu (St Andrews)
Archie Redfern (CBHS)
Nic Lidstone (Christ's College) (c)
Jesse Frew (ST Andrews)
Regan Sheahan (CBHS)
Lachie Harper (Christ's College)
Tom Dunlop (Burnside)
Jacko Hemingway (St Bedes)
Angus Sidey (CBHS)
Matt Munro (Riccarton)
Will Smith (Cheviot)
Curtis Millard (CBHS)
The National U19 Tournament takes place at the New Zealand Cricket High-Performance Centre in Lincoln from December 4-12.