07 November 2019
Canterbury to take on reigning champs in round three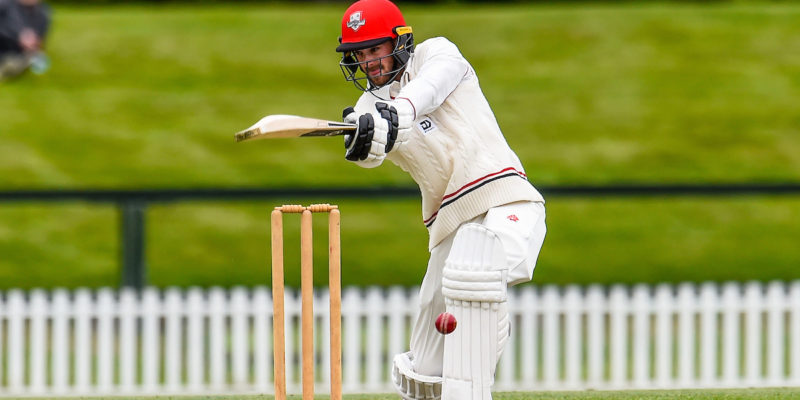 Canterbury have named an unchanged squad to travel up to Nelson's Saxton Oval to take on the Central Stags starting Friday 8th November.
After a narrow 44 run defeat against a fiery Wellington Firebirds outfit, Canterbury will be looking to bounce back before the Plunket Shield competition breaks for white ball cricket.
Although the spotlight was on Devon Conway's 327*, Canterbury Coach Brendon Donkers said there were plenty of positives to take from the match.
"Conway seemed to break every batting record in the book, but we were able to celebrate a few achievements of our own – Tom Latham leading from the top with a double century and Todd Astle becoming the first Canterbury player to take 300 First Class wickets".
After Wellington dominated most of the first day, Canterbury fought back through Latham and the middle order, declaring behind Wellington's first innings score in order to push for a result.
"On the back of Tom's fantastic innings and some useful lower order contributions we were in a position to win the match on the last day, but unfortunately we weren't able to create that match winning partnership to get us over the line" Donkers said.
Canterbury will have the services of all four BLACKCAPS before Gary Stead names his squad leading into the England Test series, beginning 21 November.
Canterbury Men's Squad | Plunket Shield Round Three, 8 – 11 Nov 2019
Cole McConchie (c)
Todd Astle
Chad Bowes
Cam Fletcher (wk)
Andrew Hazeldine
Matt Henry
Tom Latham
Steve Murdoch
Henry Nicholls
Ed Nuttall
Fraser Sheat
Will Williams
12th man to be named at the toss
You can follow the match at scoring.nzc.nz or via the NZC App.