25 October 2018
Canterbury Magicians Squad Announced for first T20 round at Lincoln 25th-28th of October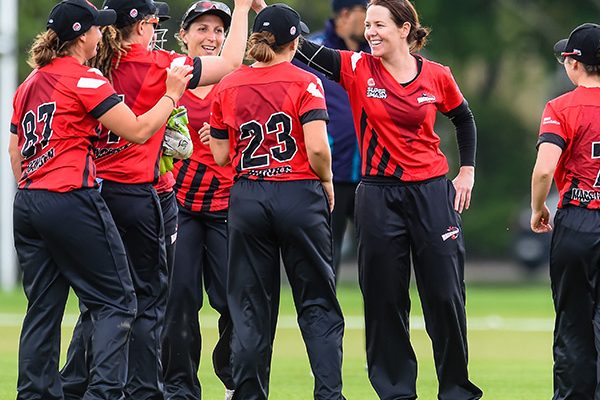 I am very pleased to announce the Canterbury Magicians squad for the first Super Smash T20 round to be played at Lincoln on the 25th-28th October.
We have selected a squad of 15 players due to the side carrying a number of injuries/niggles. Emma Kench has been named as injury cover, Georgia Edge will continue to train with the side in the lead up to this weekend and Natalie Cox was not considered as she is still rehabbing from knee surgery.
Congratulations to the following players:
Frankie Mackay (C)
Amy Satterthwaite
Lea Tahuhu
Erin Bermingham
Kate Ebrahim
Laura Hughes
Missy Banks
Jess Simmons
Gabby Sullivan
Jacinta Savage
Hayley Jensen
Allie Mace Cochrane
Kirsty Nation
Sarah Asmussen
Jodie Dean
A message from coach Ben Rapson:
"I want to stress to those that missed out on selection this time that this does not mean the door is closed on further selections. Throughout the season we will have players come and go from our squad due to international or professional cricket commitments and will chop and change between the T20 and One Day formats. Please continue to work hard both at your club training's and in your own time. Whilst I know you will be deeply disappointed at missing out on selection, this is the nature of sport and it is a good sign for the Magicians that there so many people putting their hands up for selection. This will only make our group better in the long run."
Best of luck to those selected. The next team selection will take place at the end of October/start of November.