18 August 2023
Canterbury Magicians – Contract Announcements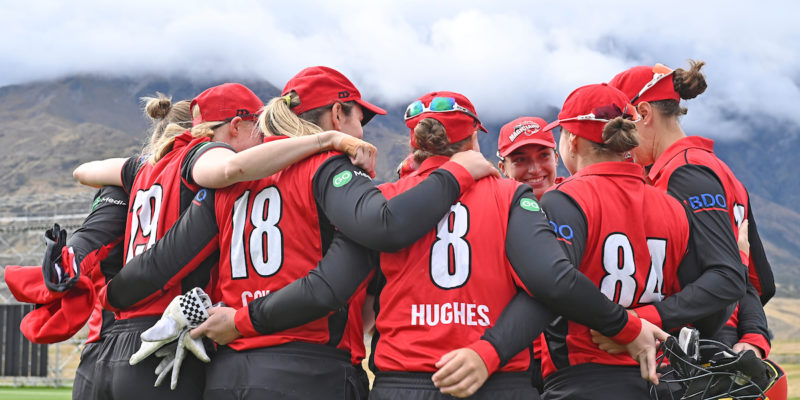 The Canterbury Cricket Magicians have unveiled their squad for the upcoming 2023/24 season, promising an exciting blend of experience and fresh talent as they aim to build upon their impressive achievements from the previous year.
The Magicians' 13-player lineup includes a captivating mix of established players and emerging talents, each ready to contribute their unique skills and strengths to the team's success. Notably, the team is bolstered by the Central Contracts awarded to Kate Anderson and Lea Tahuhu by New Zealand Cricket, underlining their importance as key figures in the White Ferns setup.
The contracts fresh faces include Jodie Dean, Abigail Hotton, and Emma Irwin. Dean's journey to securing a spot in the contracts has been an inspiring one, having been in the Magicians wider squad since she was 16 and overcoming a challenging injury to earn her well-deserved place. She shared her excitement, stating, "I'm definitely excited to be more apart of the group this season. [I've] been around since I was 16 and going through a tough injury back then and working my way back up, it feels really good that my hard work has paid off."
Abigail Hotton brings her promising off-spin skills to the table, while Emma Irwin's fresh perspective adds an element of surprise to the team's dynamics.
Last season, the Magicians enjoyed significant success, clinching the runner-up spot in the Hallyburton Johnstone Shield competition and emerging victorious in the Super Smash Grand Final. Their achievements have laid a strong foundation for the squad's aspirations in the upcoming season, and the players are keen to continue their winning momentum.
The Canterbury Cricket Magicians' season kicks off with a match against the Central Hinds on Saturday 18th November at Fitzherbert Park, Palmerston North.