05 December 2021
Canterbury Looking to Continue One Day Form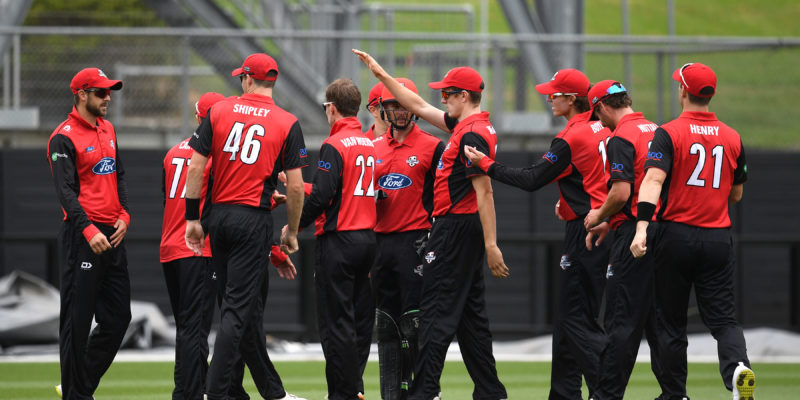 Ken McClure and Leo Carter will be aiming to continue their one-day form as the Canterbury men look to go two-up in the Ford Trophy.
Canterbury will host Northern Districts tomorrow at Rangiora's Mainpower Oval in the second round of the one-day competition, with the hopes of repeating last week's seven-wicket victory over the same team at Seddon Park.
The East Shirley Cricket Club duo McClure and Carter started their one-day campaigns in strong fashion in the opening match against ND, which saw McClure top score in the match with a knock of 87 off 55 balls, hitting 14 boundaries. Carter blasted to an unbeaten 54 knock off just 23 deliveries, hitting six maximums in his innings.
McClure spoke about his performance saying, "It was one of those innings where I had to make a play early, take a few risks and get our innings started and keep the run rate in check."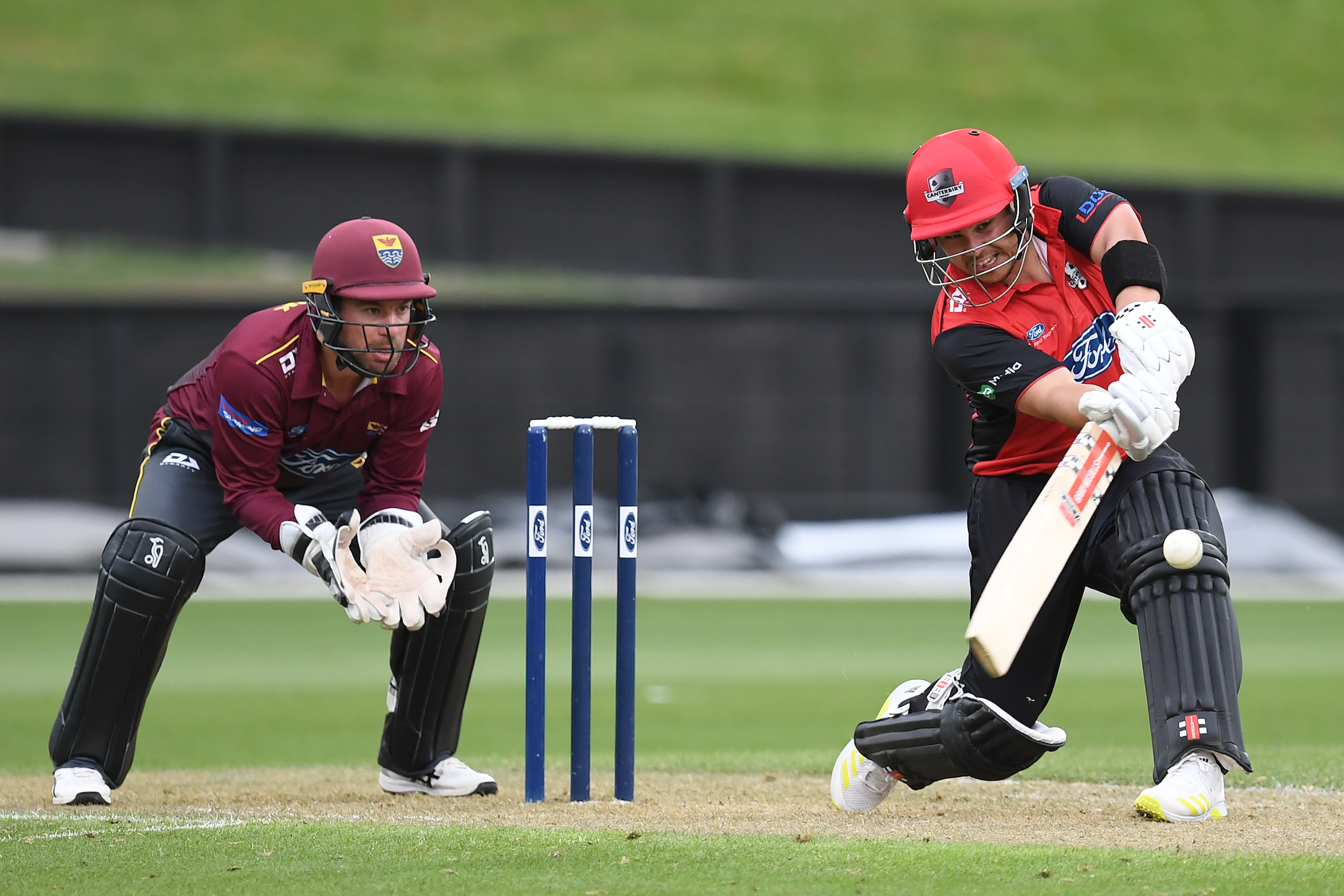 "It will be nice to play Northern coming off last week, so hopefully the momentum stays with us," he said.
Captain Cole McConchie also reached a classy half-century in the opening match, featuring in a 71-run partnership with McClure and a 101-run partnership with Carter.
"It's always good batting with Cole, we've got good symmetry and we fed of each other at points," McClure said. "When he was going nicely, I could pull back and vis versa, so it was a good partnership in the match."
Carter agreed their innings set up an opportunity for him to take to ND bowlers in his big-hitting performance, reaching his half-century in just 20 balls. He said, "It was a pretty good platform set by Kenny and Cole there, the guys played really well and luckily I was able to come in and get away."
McClure looks forward to another Leo Carter match up with ND tomorrow, saying "Carter has a love affair with ND. Obviously, Leo is renowned for hitting those six 6's against them [in last season's Dream11 Super Smash] and creates a few nightmares for them."
The rematch kicks off at 11:00am, and Carter is expecting different conditions for the home match. "At Mainpower Oval we're certainly expecting the boundaries to be a little bigger and maybe the pitch to be a bit slower and lower, but it's nice to be home and great to be at Rangiora as well."
TEAM LIST
Cole McConchie ©
Chad Bowes
Jack Boyle
Leo Carter
Cam Fletcher (wk)
Zak Foulkes
Matt Hay
Ken McClure
Ed Nuttall
Will O'Rourke
Theo van Woerkom
Will Williams