13 December 2018
Canterbury Kings Launch and Kids Day!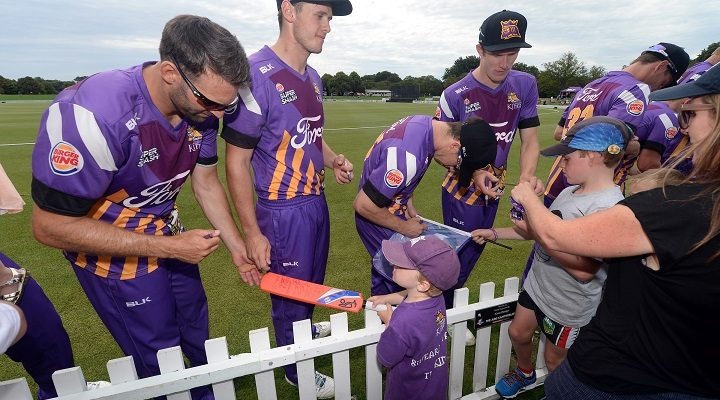 Canterbury Kings Season Launch and Kids day
On Friday the 21st of December from 3.00 pm till 5.00 pm the Canterbury Kings will be hosting our launch day!
As we get prepared for our Burger King Super Smash T20 2018/19 campaign we thought this would be a great chance to get our supporters down to meet some of our players, win some free stuff, and have a BBQ together.
There will be plenty of entertainment for both boys and girls with our new Canterbury Cricket inflatables! These include a full-size inflatable cricket net, complete with plastic bats and tennis balls so everyone can have a go, and if you really want a test, we will have our radar speed gun there, so you can test your speed against your friends and win prizes. We also have a giant inflatable catch mat with a ramp which our Canterbury Kings will be throwing you balls to test out your catching skills – bonus points for the coolest dives!
Our Kings players will also have a BBQ going all day under our marquee, so come down, get a free sausage and meet some of Canterbury's best athletes before they start their season! Under the marquee, we will also have hundreds of giveaways including free match tickets, kings merchandise, our Canterbury Kings Mascot and lots of other great stuff!
This event will start at 3.00 pm, so it will be a great time to bring the kids over from the Margaret Mahy Park for some free goodies and put some food in their bellies. We will be setting up on the corner of Madras Street and Gloucester Street between Margaret Mahy park and Latimer Square, but it will be hard to miss us!
So come on down for a great day with us as we celebrate the start of another successful Burger King Super Smash campaign with the Canterbury Kings!
Link to directions:
https://goo.gl/maps/eGJGmWGegyo