22 October 2020
Canterbury Cricket team up with local brewery, Eagle Brewing NZ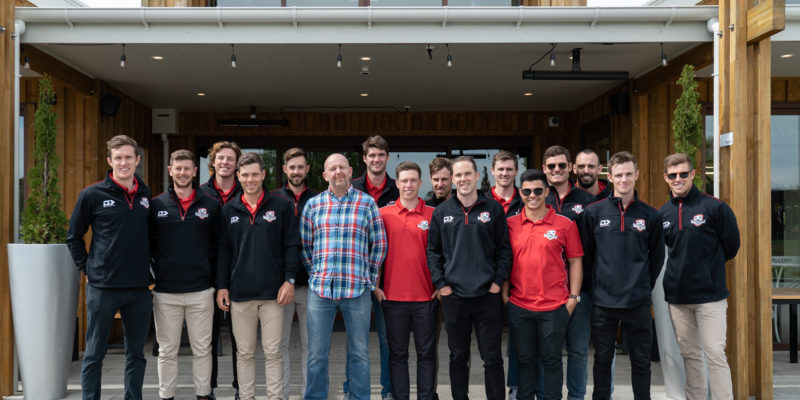 Award winning craft brewery, Eagle Brewing NZ is teaming up with Canterbury Cricket as a major partner for the next three years.
As part of the new partnership, the Eagle Brewing NZ team will be on hand at every Hagley Oval Super Smash game looking after thirsty cricket fans with their Pilsner, APA, Hazy Pale Ale and Light Pilsner craft beers. Their logo will also feature on the Canterbury KINGS sleeve, around the ground, and on other marketing collateral.
Canterbury Cricket Chief Executive Officer Jez Curwin is thrilled to have Eagle Brewing NZ on board for the 2020/21 season.
"It's always great to work with and support local companies and we are looking forward to a long-term partnership with Eagle," he said.
"We have some great plans for the upcoming season and I know our supporters in Canterbury and visitors to the Oval will be looking forward to seeing their involvement with our organisation."
Eagle Brewing NZ Founder, Head Brewer and Director Dave Gaughan said he's delighted Canterbury Cricket has chosen to work with Eagle Brewing NZ.
"Our aim is to help Canterbury Cricket by using our brand and our brewpub to communicate to our customer base the value of supporting local cricket," Gaughan said.
"We are also delighted to be able to bring quality local beer to the cricket events at Hagley.
"We hope this long-term partnership will raise the profile of both the club and business."
To say thanks, Eagle Brewing NZ is offering 10% off all online orders for Canterbury Cricket fans using the promo code 'CRICKET10'.
To learn more about Eagle Brewing NZ, visit https://eaglebrewing.nz/.