10 October 2023
Canterbury Cricket Scores Big with Exciting New Partnership: Welcome VVV Real Estate!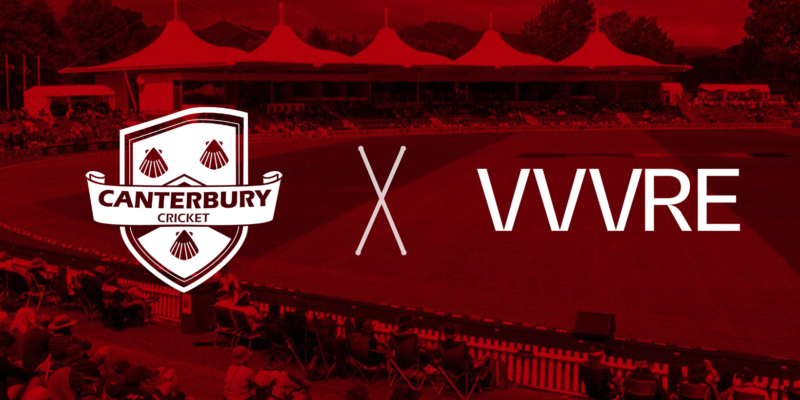 Canterbury Cricket Welcomes VVV Real Estate as Proud Partner of Canterbury Cricket Magicians
Christchurch, 9th October – Canterbury Cricket is thrilled to announce a new and exciting partnership with VVV Real Estate, an agency with a mission to transform the real estate experience for everyday New Zealanders. This partnership marks an important milestone for Canterbury Cricket as VVV Real Estate becomes a sponsor of Canterbury Cricket, aligning our values of courage, respect, and integrity with their commitment to passion, reliability, trust, and empowerment. As part of this collaboration, VVV Real Estate proudly becomes an official sponsor of the Canterbury Cricket Magicians. This partnership not only brings the worlds of sports and real estate together but also embodies a shared commitment to community enrichment and the nurturing of local talent.
CEO of Canterbury Cricket, Jeremy Curwin, expressed enthusiasm for this partnership, stating, "Our collaboration with VVV Real Estate goes beyond sponsorship; it's about strengthening our community, inspiring individuals, and promoting sportsmanship. Together, we aim to empower individuals both on and off the cricket field, making a positive impact on our community."
Business Owner of VVV Real Estate, Stephanie Robertson, said "We're honoured to join hands with Canterbury Cricket in this exciting partnership. Our mission has always been to redefine the real estate experience, and now, together with Canterbury Cricket, we aim to redefine community engagement. We believe that sports have the power to unite, inspire and transform lives and we're thrilled to support the Canterbury Cricket Magicians in their journey. This collaboration is more than just sponsorship; its about creating lasting memories, nurturing local talent and leaving a legacy of positivity in our beloved Canterbury.
Expect exciting initiatives as Canterbury Cricket and VVV Real Estate unite in their mission to inspire, empower, and celebrate the spirit of cricket and community in Canterbury and beyond.