15 April 2022
Canterbury Cricket Named Best Community Collaborators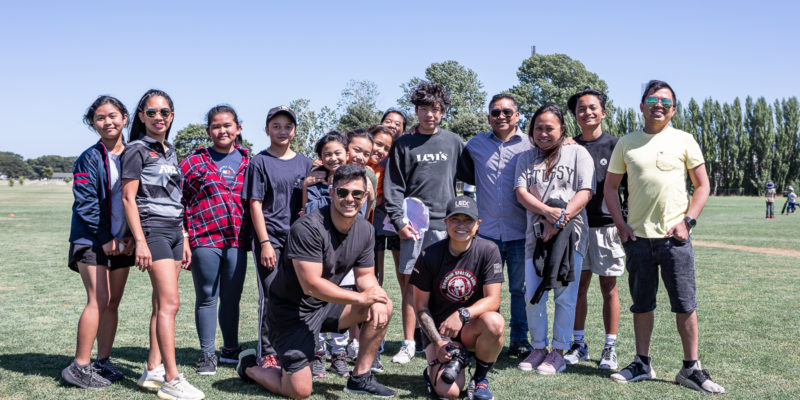 Canterbury Cricket have won the Community Cricket Collaboration Initiative of the Year in this year's ANZ New Zealand Cricket Awards for the vast array of work our Community team have undertaken over the last season.
Our work in the Diversity and Inclusion space, led by D&I Manager Hussain Hanif, saw Canterbury Cricket venture into new territory. The following outlines the work our incredible team have executed over the past season and it is only just the beginning
Ethnic Yeah! Girls Hub
After initially forming a relationship with the Christchurch Muslim Community, our team ran a modified "Yeah! Girls" hub to meet the needs of Muslim girls in the Christchurch Community. This hub was planned for term four of 2021 and term one of 2022 but, due to concerns at the fluid Covid-19 situation earlier this term, the second hub could not be completed.
All Abilities Cricket Hub
Combining forces with Parafed Canterbury and the Halberg Foundation, Canterbury Cricket introduced a programme called All Abilities Cricket. This was a free 5 week hub aimed at providing opportunities for young people with a disability (physical, intellectual, visual) to try cricket.
Canterbury Cricket's Community team are already in discussions with the Halberg Foundation around how we can grow this programme next season, particularly around aligning the timing of the hubs around the Halberg Games.
Multi Ethnic Youth Cricket Festival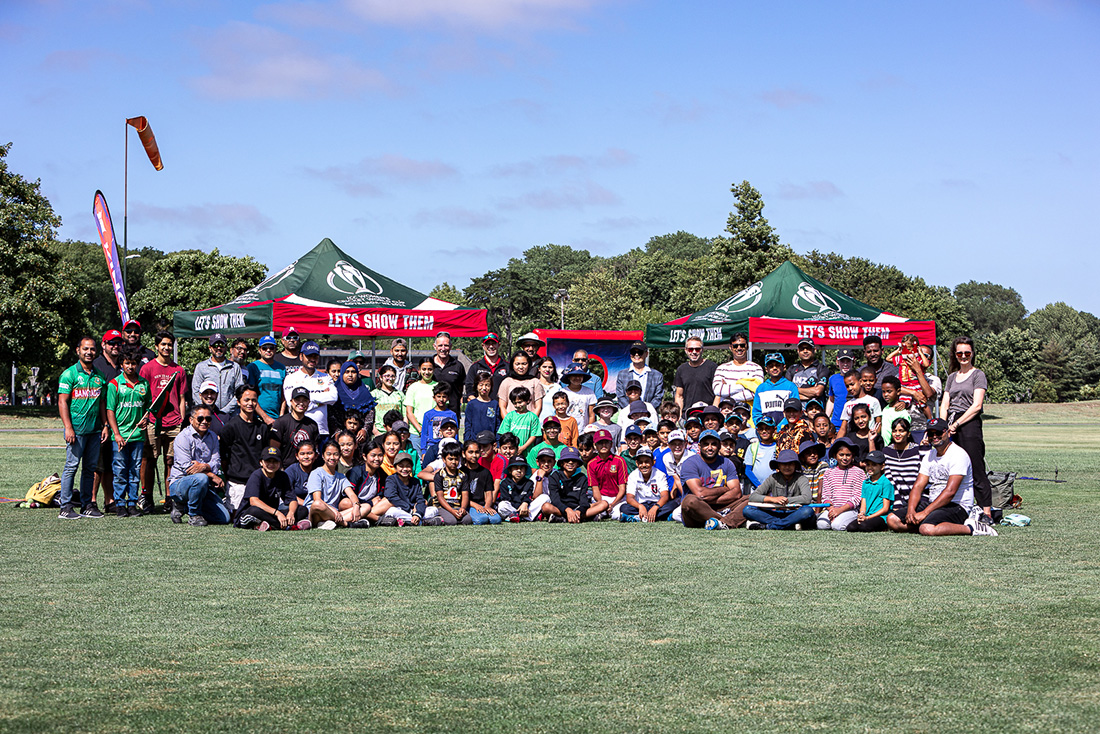 On 18th January 2022 an the Hagley Oval grounds, 12 teams of girls and boys aged 9 to 13 years old from 15 nationalities came together for a festival of cricket. The initiative, organised in partnership with Canterbury Cricket, Mainland Football and Master Cleaning, was part of an ethnic diversity and inclusion strategy created following the Christchurch terror attacks.
The festival included food, ICC women's Cricket World Cup and Canterbury Cricket activations, give-aways, an opportunity to try and listen to traditional music instruments and play and attend New Zealand's favourite summer game.
Diversity and Inclusion Manager, Hussain Hanif said "The festival concept is about using sport as a vehicle for social inclusion. It's all about engagement, getting the new and emerging communities in Canterbury to come together, sharing kai with a chance to play and then watch a live cricket match. The event was a great success and we are looking forward to the upcoming cricket hubs around the city to continue the engagement with the ever-growing community. It was really pleasing to invite recent Afghan refugee girls and boys to participate on the day, proving that sport can play a huge part in their integration into their new life in Christchurch."
Canterbury Cricket's initial application for this year's awards had us submit several implemented and successful projects outlined under this one application. Highlighting where we had worked with multiple groups and stakeholders to listen, learn and implement programs and initiatives alongside our specifically targeted communities.
NZC were overwhelmed with the success we have had in this space and moved our application to award us the Collaboration in Cricket award.
Diversity and Inclusion Manager, Hussain Hanif, has led this initiative and our vision around collaboration, inclusivity and equitable partnership with stakeholders superbly. From engaging with a group of ethnically diverse coaches, to cultural awareness visits for our internal team, as well as ethnic festivals and 'Yeah! Girls' programs, the journey Huss has taken CCA on has been enlightening, emotional, and incredibly valuable to all involved.
Watch this space for more initiatives next season as we look to further grow in this space