11 October 2021
Canterbury Cricket Driving Inclusivity at Clubs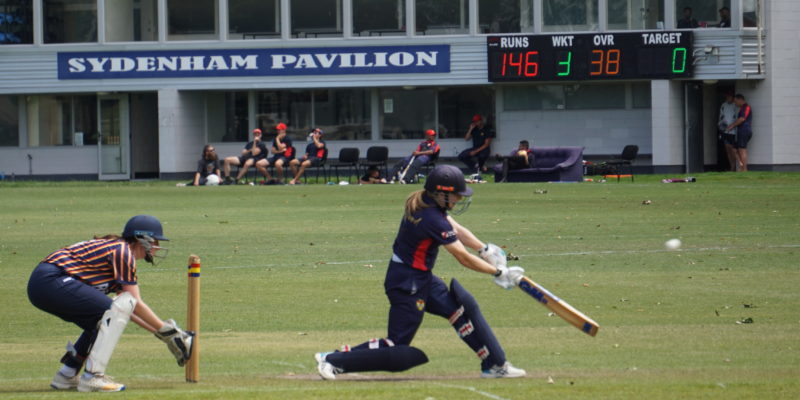 Canterbury Cricket's diversity and inclusion strategy is progressing in the lead up to the start of the club cricket season in Christchurch. Last week, all Christchurch Metro Cricket Association clubs were invited to inclusion workshops via zoom, hosted by Diversity & Inclusion Manager, Hussain Hanif.
Canterbury Cricket Community Manager, Simon Hill heaped praise onto the initiative, saying, "everyone should be encouraged to participate and enjoy playing cricket without prejudice in a welcoming and inclusive environment. It is great to support the clubs on this journey"
The workshops encouraged and educated clubs on how to be inclusive leaders in the communities they serve, using three key focus areas to drive the message.
Understanding Diversity and Inclusion
Understanding Unconscious Bias and awareness of our own individual biases
Building club volunteer capability and capacity as individuals and as a collective to provide welcoming and positive experiences for all local communities
Graeme Harris of Christchurch cricket club Sydenham CC said he was, "looking forward to implementing other ideas to assist in making our ethnic communities feel welcome in our cricket community."
Canterbury Cricket Diversity and Inclusion manager Hussain Hanif was excited to see an encouraging response from local clubs, saying, "it's important that our clubs reflect the diversity of their communities and have practices in place to help them achieve this. It's great to see clubs taking steps to being inclusive and open to all members of their community regardless of age, gender, disability, cultural or religious background, sexual orientation, or other attributes that may lead to any person feeling excluded or isolated. We look forward to working closely with clubs throughout the season"
With the club cricket season kicking off next week, Christchurch's Cricket Clubs will be looking forward to starting the season with new skills and knowledge needed to make their clubs as inclusive possible.