05 March 2019
Canterbury Cricket Awards 2019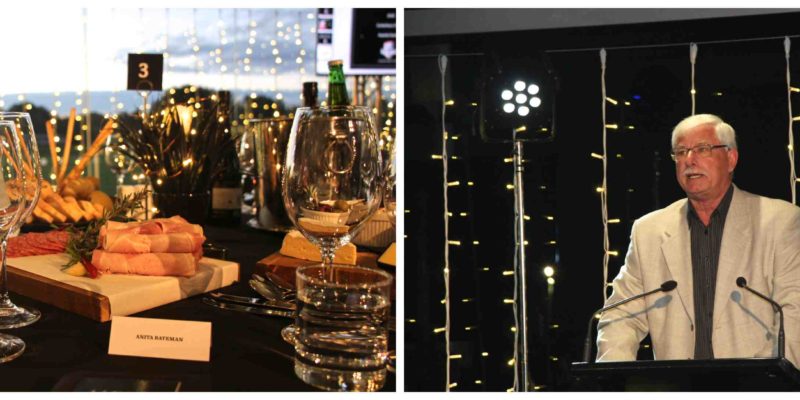 It's the event that celebrates the best of the best in Canterbury Cricket – the annual awards evening is back for 2019.
The evening celebrates outstanding performance among the men and women in the region who play our great game, with winners being announced at a black tie event later this month.
This year the awards will be held somewhere a bit unique. We've decided to step away from our backyard at Hagley Oval and move across town to boutique shopping mall, The Tannery. A Victorian era Atrium filled with Iconic French tiled floors, mahogany shop fronts, iron arches and translucent ceiling, it is set to be a memorable night for those involved.
For the first time ever, we're excited to include our under 17 men, under 19 men and under 21 women's regional teams who have represented Canterbury in national tournaments over the summer. These age groups represent the future of cricket in the region and will make a valuable addition in our celebrations.
In a year of firsts, we're also delighted to announce that we will be opening our awards to the general public. Seats can be purchased for $150 +GST for an all-inclusive experience featuring a three-course meal and bar with Cassels & Sons beers and Giessen Wines for you to enjoy.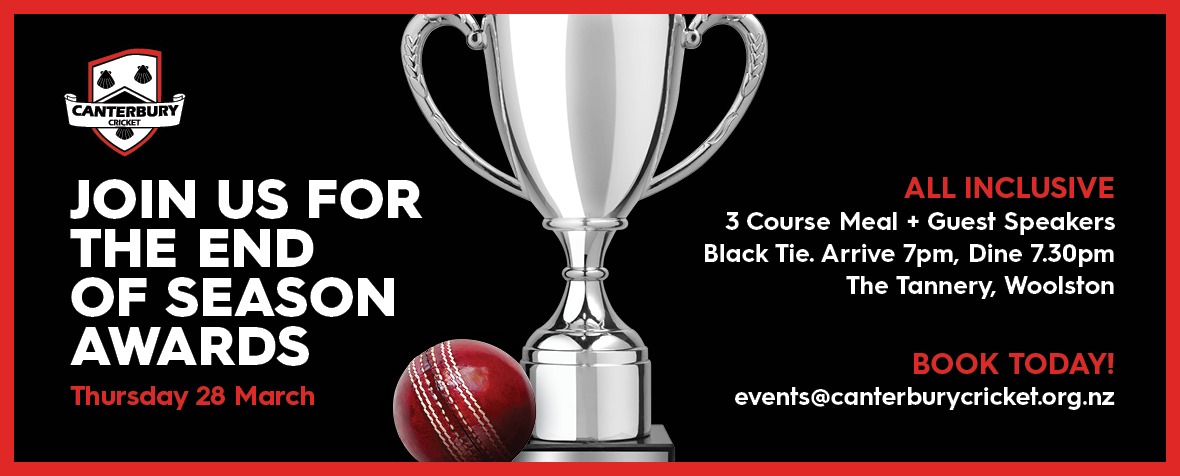 Recap of 2018 awards

It was the Kate Ebrahim and Cameron Fletcher show on Friday the 13th at the annual Canterbury Cricket Awards Evening as they both claimed all but one of their respective team awards. They both received (for their respective teams) the Batter of the Year, Players' Player Award and Player of the Year Awards. Tim Johnston and Erin Bermingham collected bowler of the year.
They missed out on the Bowler of the Year Award which is no surprise for Cam but Kate was a finalist in this category. Leg Break bowler, Erin Bermingham claimed this award for the Canterbury Magicians after another dominant season and fellow spin bowler Tim Johnston received the Bowler of the Year award for the Canterbury Men's team.
Sir Richard Hadlee was inducted into the Red & Black club for his contribution to the club, and Todd Astle and Andrew Ellis celebrated the milestone of 100 games for Canterbury. Several special awards were also given for strong performances throughout the season.
The full list of awards are as follows:
• Special awards
• Bowler of the year
– Under 17 men
– Under 19 men
– Under 21 women
– Men
– Women
• Batsman of the year
– Under 17 men
– Under 19 men
– Under 21 women
– Men
– Women
• Supporters' Player of the year
• Players' Player
– Men
– Women
• Player of the year
– Men
– Women
The awards will take place on the 28th March, with guests to arrive from 7pm.
For tickets or more information, please contact Janelle on events@canterburycricket.org.nz.