15 June 2020
MITCHELL MOVING SOUTH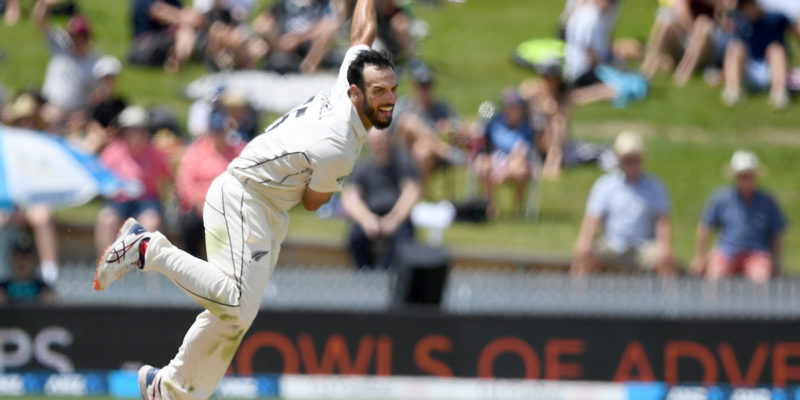 Canterbury Cricket have announced 14 players in the first round of the domestic cricket contracting process, with one Hamilton local being the shock inclusion.
Last week it was reported that BLACKCAPS all-rounder Daryl Mitchell would make the move south for better playing opportunities as well as citing family reasons for the shift.
"Obviously it was a pretty hard decision to make. I've been lucky to play for Northern Districts for a long period of time but with a young family now and my wife being from Christchurch, it's all fallen into place pretty perfectly to allow her to be home," he said.
"As an international and domestic cricketer we do spend a lot of time away from home so for her to have support from family and friends around her was massive. It obviously has some cricket positives for me personally and as a team as well."
Canterbury Cricket High Performance Manager Marty Croy said he was thrilled to have Mitchell join the squad.
"Daryl brings a wealth of experience having performed at an international level and will be a huge asset to the team," he said.
"The value of Daryl is immense, not only through his playing ability, but also what he can bring to our group as far as his approach to performance and his desire to win titles for Canterbury.
"We're really looking forward to him getting here and helping him develop his game".
Besides Mitchell, the only new addition to the list is the familiar face of Todd Astle who wasn't offered a central contract for the 2020/21 season due to his retirement from red-ball cricket in January.
The experience of Astle and Mitchell will be a welcome addition to the Canterbury line up after the recent retirements of veterans Andrew Ellis and Stephen Murdoch.
Under the terms of NZC's Master Agreement with the New Zealand Cricket Players Association, these players have until June 21 to accept or decline the contracts, with the remaining contracts (sixteen in total) set to be announced on June 30.
The players being offered contracts in the first round are:
Todd Astle
Chad Bowes
Jack Boyle
Leo Carter
Cam Fletcher
Andrew Hazeldine
Ken McClure
Cole McConchie
Daryl Mitchell
Ed Nuttall
Fraser Sheat
Henry Shipley
Theo van Woerkom
Will Williams
Canterbury also have 3 players who are centrally contracted – Tom Latham, Matt Henry and Henry Nicholls.