28 November 2019
By the tightest of margins!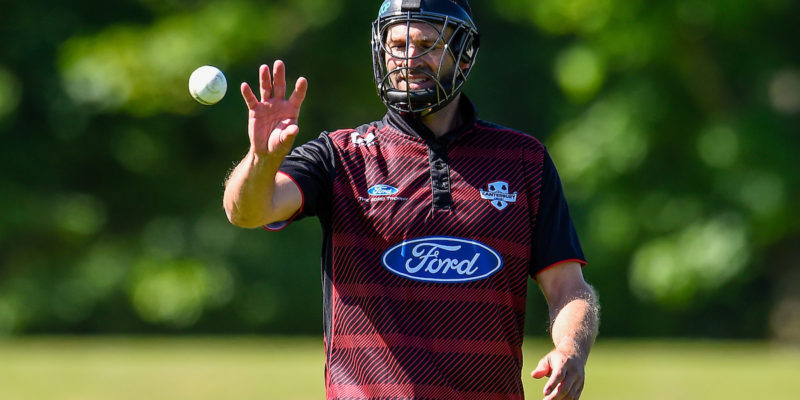 A solitary run proved the difference not only in Canterbury defeating Northern Districts in a tight fourth-round tussle, but in Canterbury holding off the Auckland Aces on the table – the gap between the two front-running teams now just down to one fragile point.
It was a heartbreaking final over at Hagley for ND, coming off their first win in the previous round.
Tailenders Zak Gibson and Anurag Verma had needed nine runs off the 50th for victory, and managed to find seven of them, but couldn't quite get over the line against the Canterbury captain who took the job on himself with the ball in a nerve-wracking finish.
Earlier, McConchie had top-scored for his side with just 58, ND managing to bowl out the hosts with an over in hand.
It was a match of almosts. Andrew Ellis (almost reached a half century with his 49 off 43 balls, before he was run out by Verma who got a touch to a straight drive from McConchie that cannoned into the non-striker's middle stump, with Ellis out of his ground.

McConchie and Ellis had almost put on 100 runs for the fifth wicket and McConchie almost kicked on until, shortly after the freakish Ellis demise, Ish Sodhi had him caught by Anton Devcich, who was making his first appearance for ND this summer.
ND almost got up and, as it turned out, Canterbury's every run and every extra counted.
ND contributed 19 extras to Canterbury's cause, helping the hosts reach 283 – a fair effort in a bits-and-pieces innings.
Scott Kuggeleijn almost bagged a five-for, but had to settle for 4-50 off his nine, with two maidens included.
ND would have viewed that as gettable in the conditions, but didn't get an ideal start with in-form Tim Seifert bowled by Henry Shipley second ball of the reply.
There was a recovery from the top order with Dean Brownlie again calmly settling the dust with a hand of 66, sharing a 72-stand with youngster Katene Clarke and a 53-stand with Joe Carter.
But again, no one really kicked on in innnings of fits and starts.
Henry Cooper kept ND in it with a 45 at better than a run-a-ball clip, and the score kept ticking over to the last, but the regular loss of wickets was costly, and had left the tail with the mission.
Verma again showed he was relishing his return to his old team at this level, Monday's hero with the ball and today almost doing the honours with the bat.
He belted an unbeaten 34* off just 32 balls at the death, including two sixes to keep everyone on the edge of their seats in an exciting 43-run stand for the ninth wicket with Ish Sodhi.
Almost.
Almost.
Almost.