25 January 2021
Busy summer for cricketers across the South Island!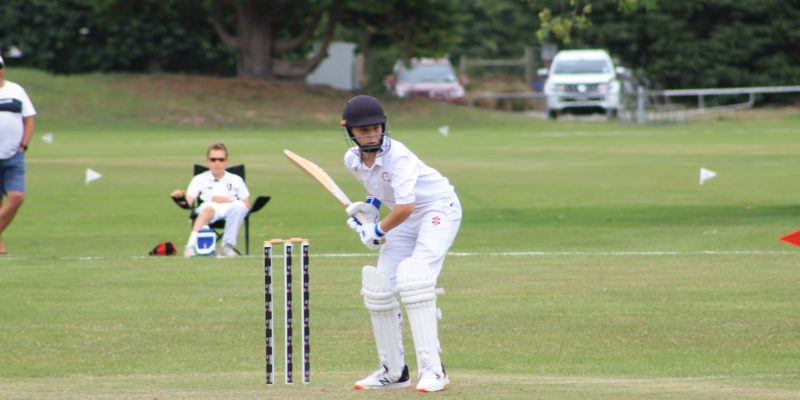 Over 549 players, 123 coaches, managers and officials took part in the variety of cricket festivals across the Canterbury region in over nine club or local Council grounds over the summer break. Team entries came from across the South Island from Invercargill Country to Nelson.
This is approximately 230 more young people involved in development and festival opportunities than in the 2020 summer break.
Canterbury Cricket, Otago Cricket and all member associations have adopted the Balance is Better approach, where our goal is to provide these types of playing opportunities to anyone who wants to play.
Andrew Petrie – General Manager Community at Otago Cricket Association is delighted with the results "this is an outstanding effort and much of the praise must go to the local District and Sub association staff, the volunteer coaches and parents that made these festivals possible".
Jez Curwin – Canterbury Cricket CEO agrees and outlines the associations vision for festival cricket. "Representative cricket at a young age is challenging and not necessarily the right thing for young participants, rather than getting rid of these tournaments, our goal is to create festivals and increase the number of people playing across the region".
"Our driver is to reduce de-selection and players missing out on these experiences. Secondly our team work hard to create formats and draws that create the most appropriate and even competition between teams, we know a balanced game of cricket provides a much better experience".
The festivals included, the long-standing South Island Primary School Tournament, with the inclusion of a Shield competition we increased team entries by 16 allowing 170 more boys to play in a festival format. The SIPST girl's competition has increased team entries to 10 with two each from the Canterbury Country and Otago Country districts and an invitational team from Cornwall cricket club.
Pre-Christmas saw an Under 15 festivals run in Timaru and a Junior Magicians festival held in Christchurch with seven and five teams respectively. As well as the SIPST post-Christmas there was a Year 7 festival of cricket jointly run by Christchurch Junior Cricket and Canterbury Country associations – which had a balance of coaching in the morning and playing in the afternoon.
"There is still progress to be made and we are committed to maintaining this growth and including more boys and girls in festival cricket. Having a few nights away from home, the comradery this creates, the relationships young people make and the cricket they get to play is an experience every young person should have", Simon Hill General Manager – Community Canterbury Cricket Association.
Canterbury and Otago Cricket want to thank all players, coaches, managers, cooks and laundry people who attended the festivals and helped make the experience such a positive one. A special think you to the Christchurch City Council, Waimakariri District Council, the Selwyn District Council and the cricket clubs who provided grounds – without this support simply we would not have a place to play. lastly a huge congratulations to the district and sub association staff who worked hard to gather teams, coaches, and resource, with more of our young participants experiencing this type of cricket we increase our chances of retaining them in the game. Positive experiences equal lifelong participation in sport.