03 August 2020
Brendon Donkers appointed Men's Development Coach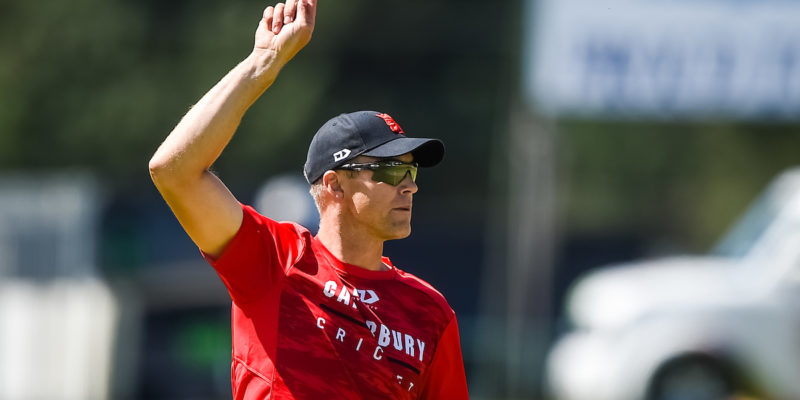 We are delighted to announce that Brendon Donkers has been retained by Canterbury Cricket and will fulfil the role of Men's High Performance Development Coach for the 2020/21 season.
Working closely with Head Coach, Peter Fulton in the delivery of the Men's programme, Brendon's bowling expertise will be of immense value to the continued development of the men's bowling group.
Canterbury Cricket High Performance Manager Marty Croy said he's over the moon with retaining the services of Donkers.
"We're thrilled Brendon's knowledge and experience has not been lost to the organisation and Canterbury Cricketing region," he said.
"Maintaining continuity within the existing coaching personnel was but one consideration given to this appointment, hence ensuring that we have retained Brendon's IP, alongside his coaching skills, is fantastic."
While Donkers's role will continue to have a connection with the Canterbury Men's team, the position will also be tasked with having leadership of the Men's A Programme and U19 programme.
"We have no doubt both these programmes will benefit from Brendon's oversight and guidance, as Canterbury Cricket continue their endeavours to develop the regions cricketing talent."
Donkers takes up a two-year contract in his new role which officially started on August 1.